Guilt-Free Healthy Sweet Snacks You Can Eat
ivandreaollero21, 3 years ago
4 min

read
326
Good news to anyone out there with a sweet tooth! You don't have to refuse your cravings for sweets to live a healthy lifestyle. You just need to commit to executing the change the way you eat sweets. It's time that you set down the processed candy, the rich bakery cakes, and the packaged goodies, and begin getting your fix of healthy sweet snacks from wholesome foods such as nuts, fruits, and dark chocolate. 
In this article, we've put together a list of healthy sweet snacks that also happen to pack a nutritional punch. You can be sure that you will enjoy these robust sweets instead of empty sugar stuff! And your body will be trained to crave better for smart treats with substance instead of just sugar. 
Acai Smoothie Bowl 
Photo by squarespace-cdn.com
Acai berries are known to be one of the superfoods that's filled with plenty of vitamins and antioxidants. We recommend getting a smoothie bowl since it's a fit person's version of an ice-cream sundae. This bowl will satisfy your sweet tooth with acai berry puree, dark chocolate chips, and shaved coconut. It's best to eat this during the afternoon lulls that come after lunch. 
Homemade Roasted Cherry-Almond Milk Pops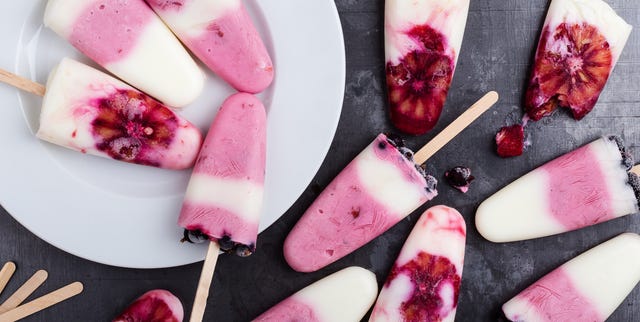 Photo by hips.hearstapps.com
If you feel like treating yourself to something sweet and a little indulgent, opt for one homemade ice pops! Each one is only 47 calories and made with the best ingredients such as dark cherries and Greek yoghurt. It has a very simple recipe such as unsweetened almond milk, but for a touch more goodness, you may use chocolate almond milk instead.  
Homemade Chocolate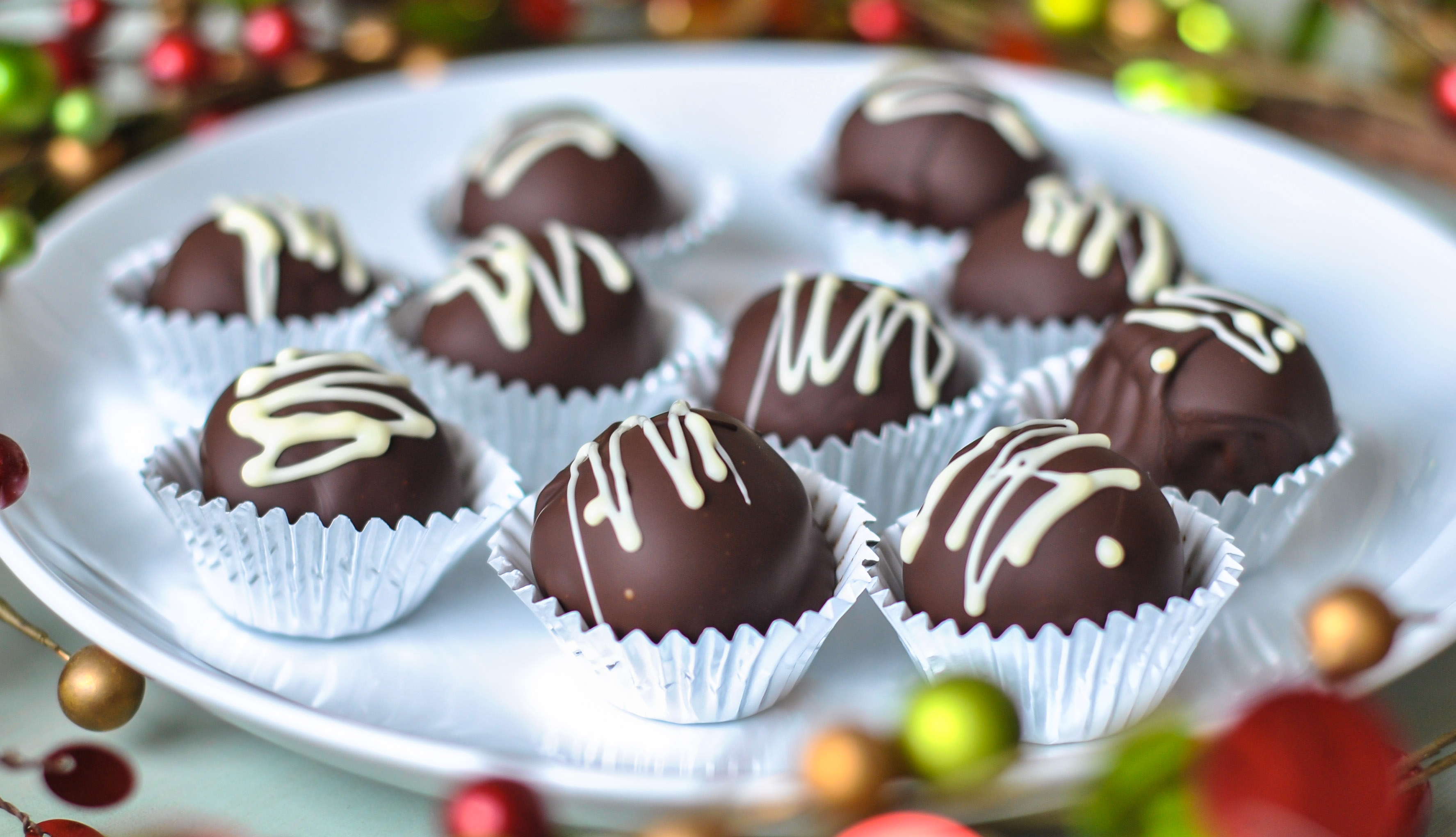 Photo by strawberriesforsupper.com
Get your cupcake liners, a cupcake tin, and several simple ingredients, then you are set to make your own chocolate. It's really easy as mixing, pouring, and freezing. Once you start learning the basic recipe, you can get creative by adding in your own fillings such as cashews, berries, dried edamame, bananas, toasted sesame seeds, anything else healthy that you can think of.  
If you're too lazy to make your own healthy chocolates at home, you may buy from an organic food store for dark chocolate snacks instead. 
Panna Cotta with Balsamic Strawberry Compote 
Photo by Pinterest
Another healthy sweet snack you can do is to do a rich, non-dairy panna cotta (Italian for cooked cream) and balsamic strawberry compote meld. This panna cotta tastes as it came straight off the menu of your favourite Italian restaurant. You can get a great amount of Vitamin C from the strawberries. 
Apple Slices with Peanut Butter 
Photo by simple-nourished-living.com
Peanut butter and apples is surely a match made in heaven, they taste fantastic together. We know that an apple a day keeps the doctor away since they are high in fibre and polyphenol antioxidants that enhance gut health and lessen heart disease risk. 
Meanwhile, peanut butter also has additional benefits for heart health. It has known to increase HDL (good) cholesterol and reduce LDL (bad) cholesterol and triglycerides. With that being said, peanut butter is fairly high in calories. However, it's generally hasn't linked to weight gain, it's greatly consumed in moderation. A medium apple with 1 tablespoon (15 grams) of natural peanut butter offers a good balance of sweet flavour with crisp and creamy textures at under 200 calories. 
Coconut Yoghurt With Mango Chunks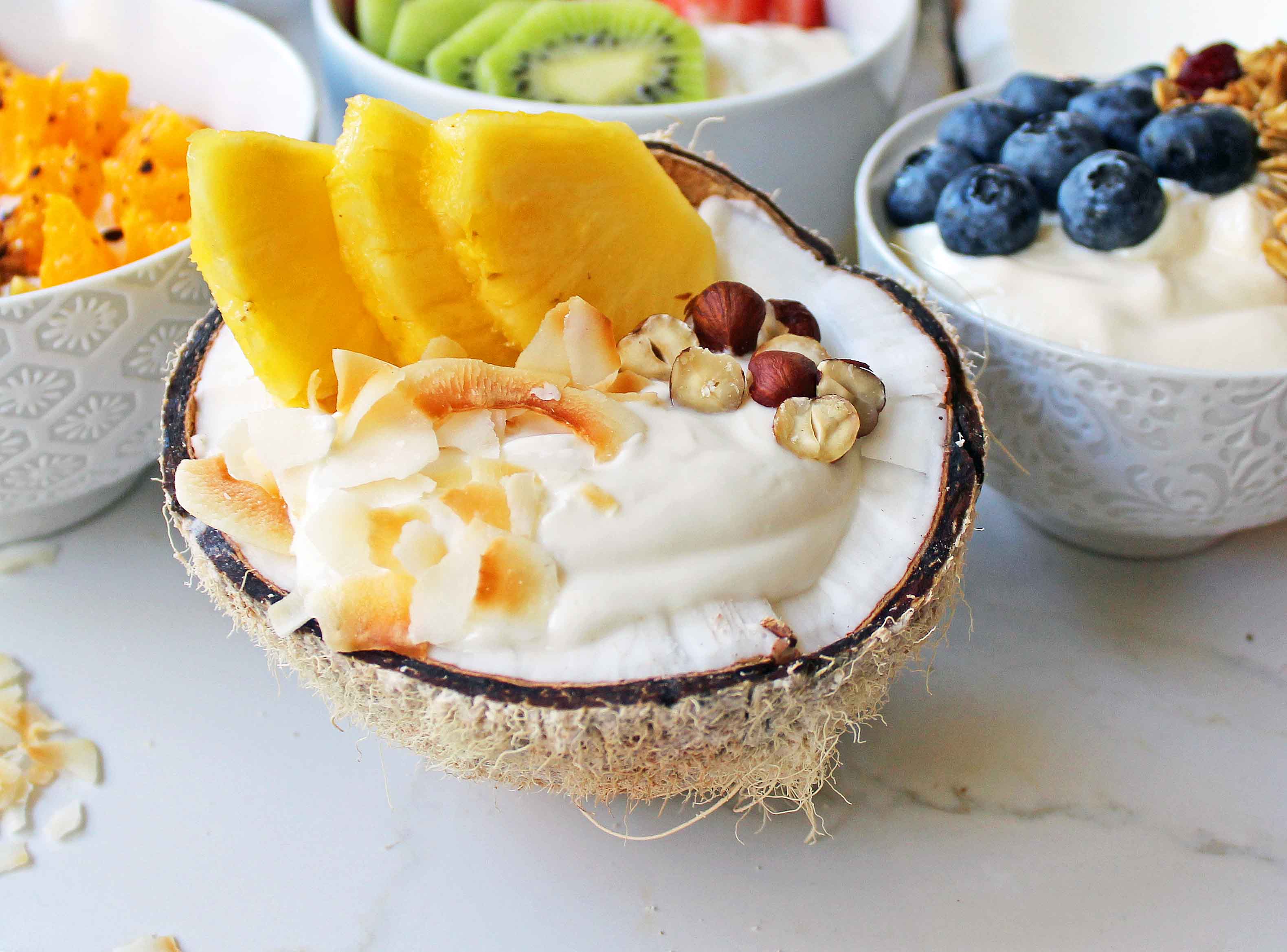 Photo by modernhoney.com
You will definitely indulge in the combination of rich mango and smooth coconut-based yoghurt since it's going to be really creamy. It's vegan and healthy! Try to keep frozen mango chunks on hand to avoid cubing a mango every time you would like to do this snack. If you want to do something more different, you may dress up your yoghurt with shredded coconut, macadamia nuts, and banana slices. 
Author Bio: Ivandrea Ollero is a writer for Healthy Being- Online Health Food Store, that caters to a wide range of health products, natural foods, and organic supplements. She is also a content crafter who researches and writes custom content about travel, fashion, finance, business, home improvements, health, and beauty, in order to provide helpful information and tips for her readers. Ivandrea graduated from St. Scholastica's College, Manila, with a Bachelor's Degree in Broadcast Journalism in 2016.