In many neighborhoods, people have competitions on which house will have the best Christmas decorations. Winning the contest is not as important as having a unique and beautiful Christmas decor. Thus, everyone goes shopping for the best Christmas flowers they can get. 
Different types of flowers have different price tags because of their rarity, status, and efforts to grow them. Some flowers have glorious metals and make some beautiful bouquets and centerpieces. Suppose you want to find out about the best Christmas flowers. Then you are in the right place. Stay tuned as we go through ten plus Christmas flowers for your house decor.
Copper and Cotton
You can make your Christmas flower decor lool warm and cozy. Thus avoid colores flowers for this setting. All white flowers create an amazing piece. This flower set is called copper and cotton. It means you will need to have to add plenty of cotton to the setting. Additional flowers include garden roses, cedar, active, and bay laurel. Use copper vases to arrange your flowers. If you lack the vase, you can use other kinds of copper ornaments. 
Pink Tones
You can create some amazing Christmas flowers from pink shades of flowers. They allow you to stride away from the traditional red flowers for all seasons—mix flower with deep pink tones with greenery. The flower set's perfect flowers include red charm peonies, kangaroo paw, skimmia, douglas fir, and seeded eucalyptus. You can add other flowers that have deep pink tones. Also, consider the size of the holder to know the number of flowers you will use, 
Effortlessly Elegant Flowers
Did you know you can use a compote as a flower holder? Use a rustic compote for your Christmas flower setting. For effortlessly elegant flowers, you use red peonies, white hydrangeas, red anemone, red ranunculus, pepper berry, burgundy dahlias, Israeli Ruscus, and seeded eucalyptus. Since these are many types of flowers, keep them at a minimum. The only source for many flowers if you have more than one compote you want to arrange the flowers. 
Sophisticated Centerpiece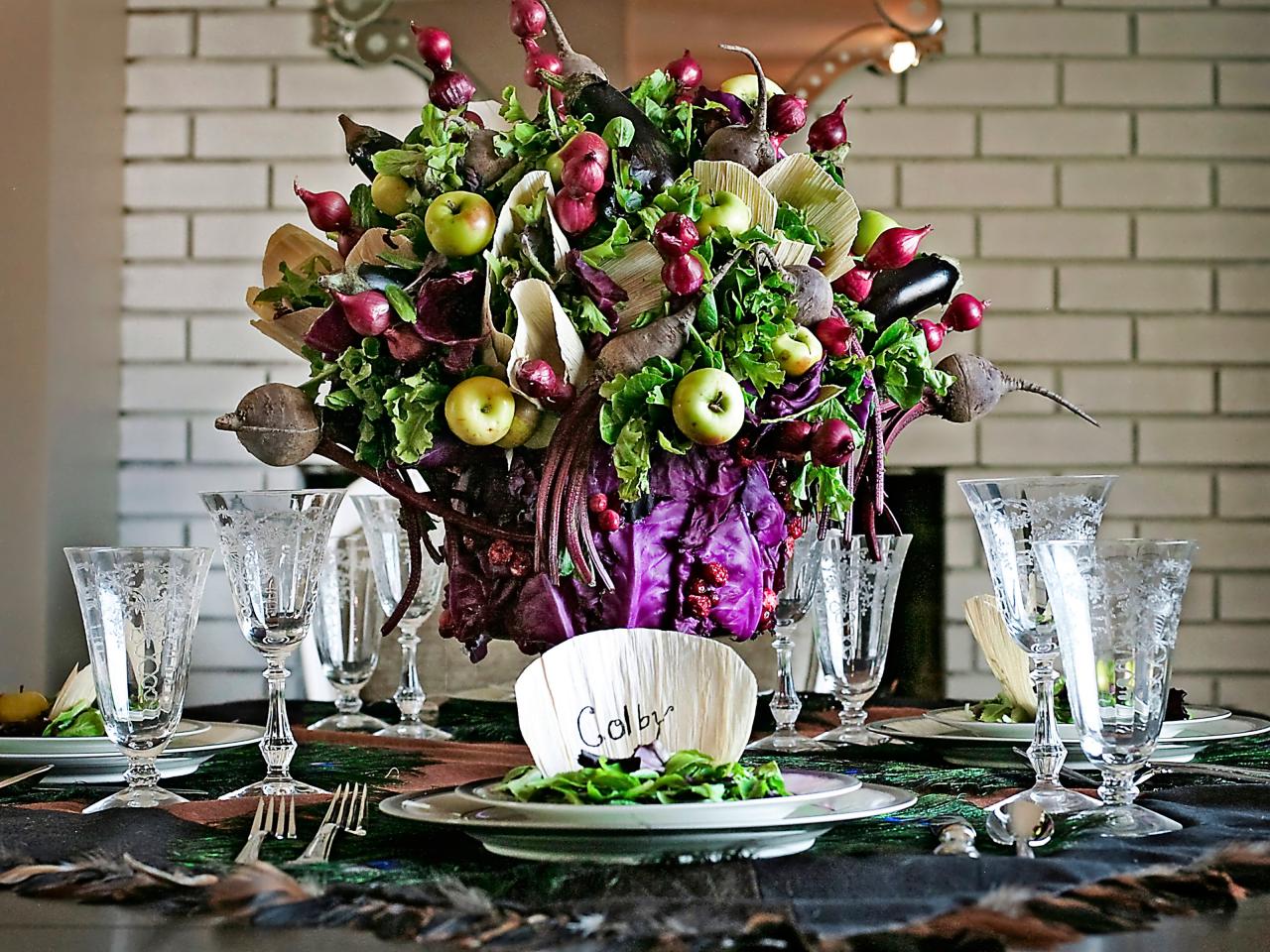 Sometimes you need your Christmas flower to be sophisticated. That is why you need the necessary items to make it suave. This flower set would contain some red garden roses and white hydrangea as the main flowers. However, the setting has plenty of other flowers, including privet berries, spray roses, seeded eucalyptus, white snowberries, and Israeli Ruscus. 
This piece stands tall on a silver or golden stand. Do not add too many flowers to avoid cluttering the flower setting.  
Glass Jar Table Setting
Mason jars are useful in many kinds of seasonal decorations. You can borrow that idea and apply it to your Christmas flower setting. You can choose any jar you have in the house. Some people use high-end glass or rustic glass for their flower setting. You will need one or two types of flowers. Also, place a candle in the middle of the jar to make it more beautiful. 
Greeneries are the perfect choice for this setting. Sprinkle some fake snow to create a winter look inside the jar. 
Evergreen and Flowers
Evergreens create some wonderful flower settings. Keep some close eyes at the christ, like flower settings with these branches. Add minimal flowers to give the greenery some vibrancy. For example, you can add a few stems of roses. Also, you can use ranunculus, peonies, carnations, or tulips. You can mix a few flowers. 
When setting the flowers, ensure the greenery is on the outside. Let the flowers act as the core of the arrangement.
Two-Toned Amaryllis and Greenery
This is another flower set where you can use greenery and flowers. In this case, you use only one type of flower- The amaryllis. Ensure the tone of the amaryllis does not create a lot of contrast with the greenery. Use the white amaryllis with some touch of red on the pearls. Also, the greenery should have some red berries. The best kind of greenery for this set includes the holly and spruce. 
White Rose and Pine
White rose is a great choice for Christmas flowers. It helps you create a cool atmosphere inside the house. But, plain roses may look boring. Add some fun to your roses by adding some pine stems. 
You can add some fun touch with extra stems like the cranberries. However, go minimal on the extras so that you do not overshadow the rose and pine. 
White Hydrangea and Eucalyptus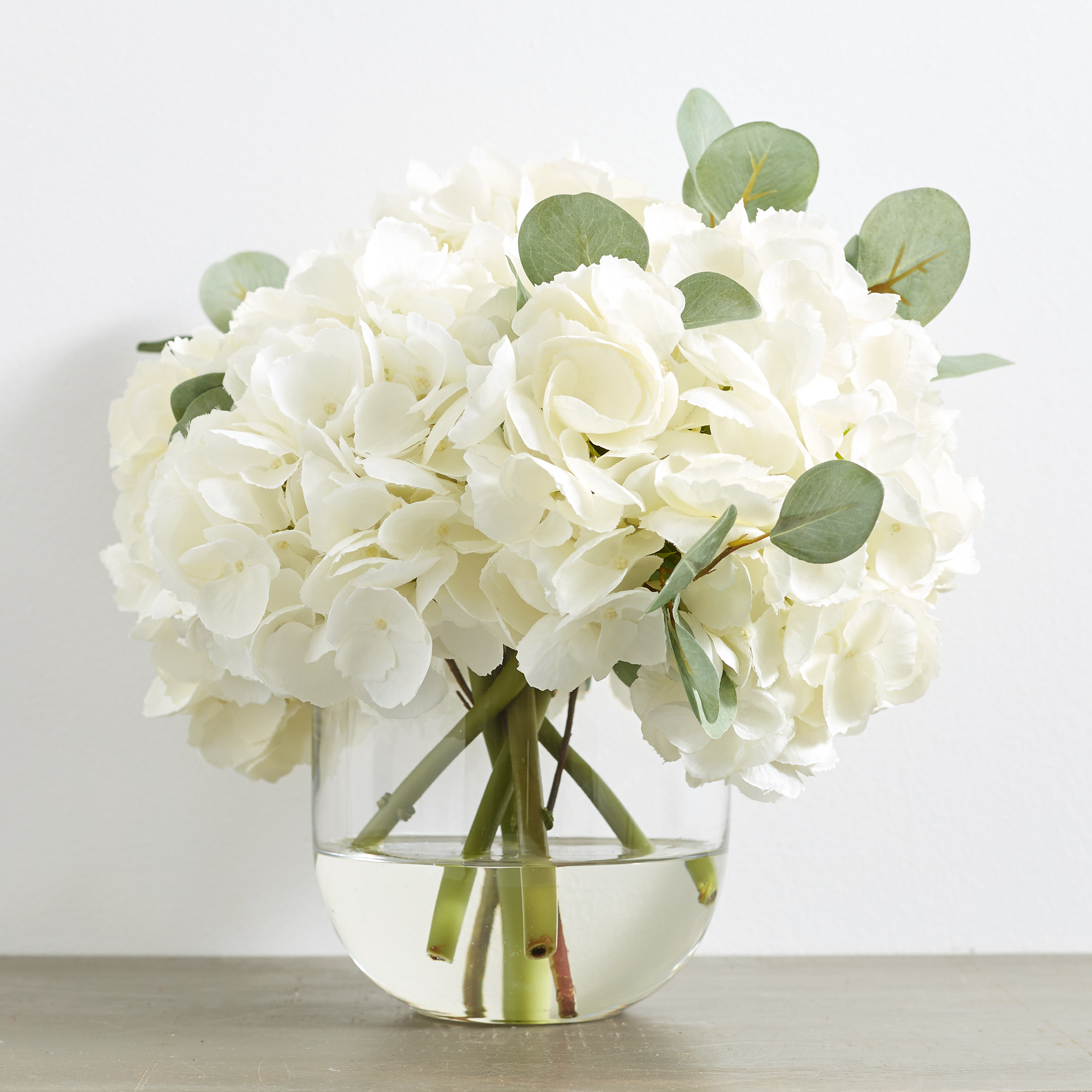 One of the best Christmas flower arrangements is the hydrangeas mixed with eucalyptus. Besides the beauty, the eucalyptus adds some fragrance to the atmosphere. The fluffy hydrangeas create some beautiful flower balls. Use at least four in your flower settings. Be generous on the eucalyptus. Ensure you distribute the flowers evenly. You can add a shiny touch with some silver or copper ornaments. 
Cymbidium Orchids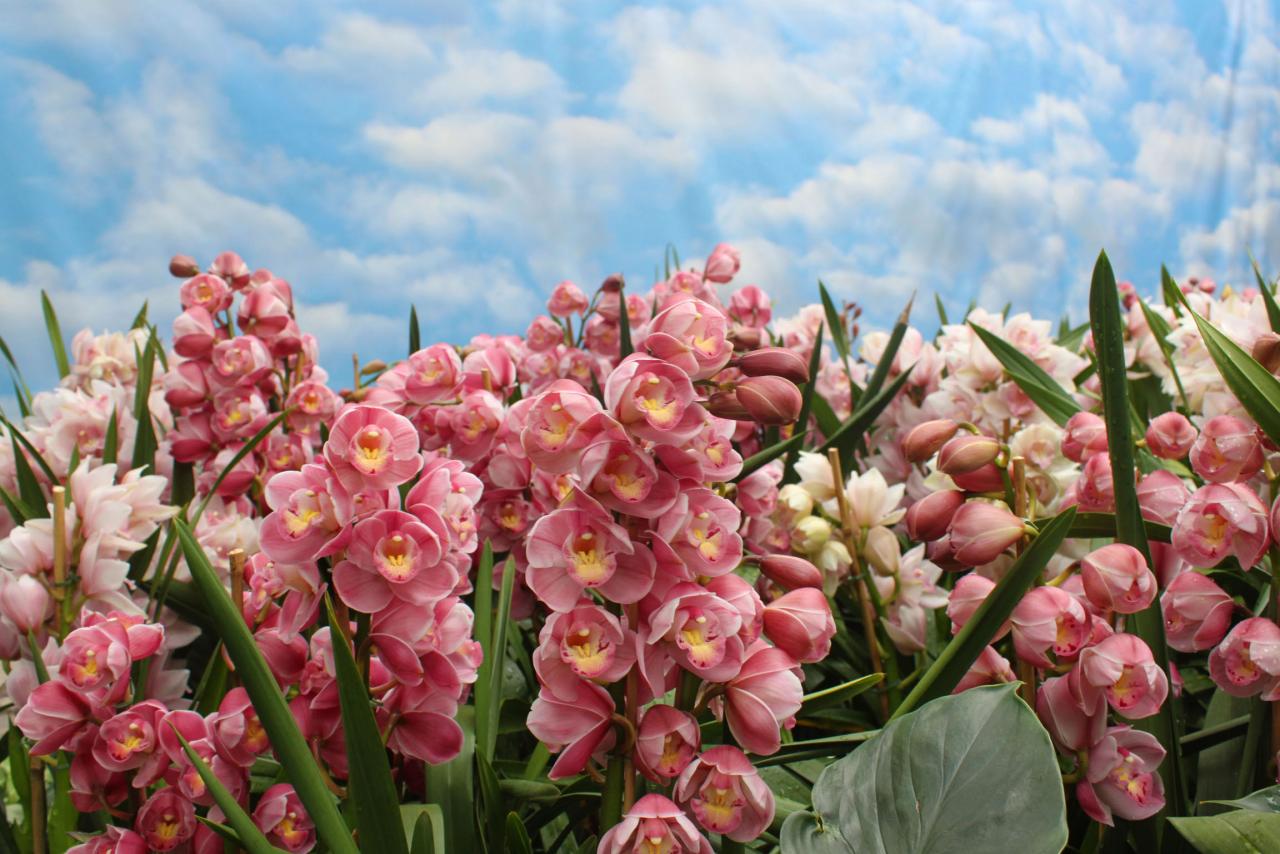 Do you love living a minimalist lifestyle? That should not stop you from using flower decorations in your house. The orchids are a perfect flower choice for a minimalist. You can use one stem of cymbidium orchids to decorate your dining table. If you need the flowers at different locations, you can use several vases to display your flowers. Sometimes you can opt to use different types of orchids at every location. The difference between the orchids is in their color and scents. 
Winter White Roses and Fresh Fruits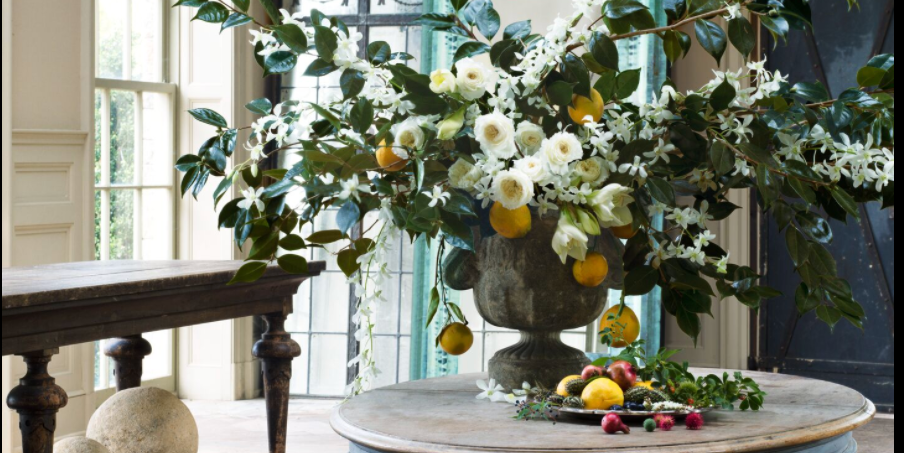 There is another unique set of Christmas flowers. It includes white roses and fresh fruits. Since roses are a choice for many people, you need creativity to make your white roses look special. 
Use a festive pot or a large vase that you have in the house. Line it with plenty of greenery. Carefully place the roses in the flower setting. Then, place your fruits in a way that will not break the rose stems. 
Conclusion  
Christmas flowers make up some beautiful home decor. Select the flowers that bloom well during winter. Perennial flowers are the best since you do not struggle to fund them. You can get the best Christmas flowers from your local florist. You can also ask them to help you prepare some flower settings for your Christmas decor.