In this article, we decided to collect the best sandbox games, the gameplay of which is almost 100% identical to the gameplay of Minecraft. That being said, these cube crafting and building games won't hurt your budget in any way, as they're free. Pick one of these Minecraft-like games and go build and destroy anything in your endless procedurally generated world.
Realmcraft
Realmcraft is one of the most successful free Minecraft games with over 50 million downloads on the Play Market. The game is also available on the App Store and is well optimized for all modern mobile devices. Realmcraft's cubic graphics are breathtaking, with textures that look even more vibrant and rich than in Minecraft. Realmcraft is not inferior to the original in the possibilities existing in the game. Here you can fight hostile mobs in survival mode, calmly build from unlimited blocks in creative mode and enjoy building together with friends in a Worlds mode (beta multiplayer). There are also several multiplayer mini-games (Bed Wars, Egg Wars, and Snowball Fights) and a very useful in-game wiki.
Mini World: Block Art
Mini World: Block Art is a bit of a mix of Minecraft and Roblox. There is a single offline mode (in case you have no Wi-Fi) and a multiplayer mode with tons of possibilities. Players can travel across a huge cube world and even create their own unique worlds. You can choose survival mode or creative mode (which are identical to the modes from Minecraft), or you can try something new and play with other players in such online modes as FPS, parkour, puzzle, strategy, and others. It's important that in Mini World Block Art there is no grinding, level system, and paid add-ons, so all the possibilities are available to each player at once. Also, the graphics here slightly differ from the standard voxel sandboxes in the direction of realism.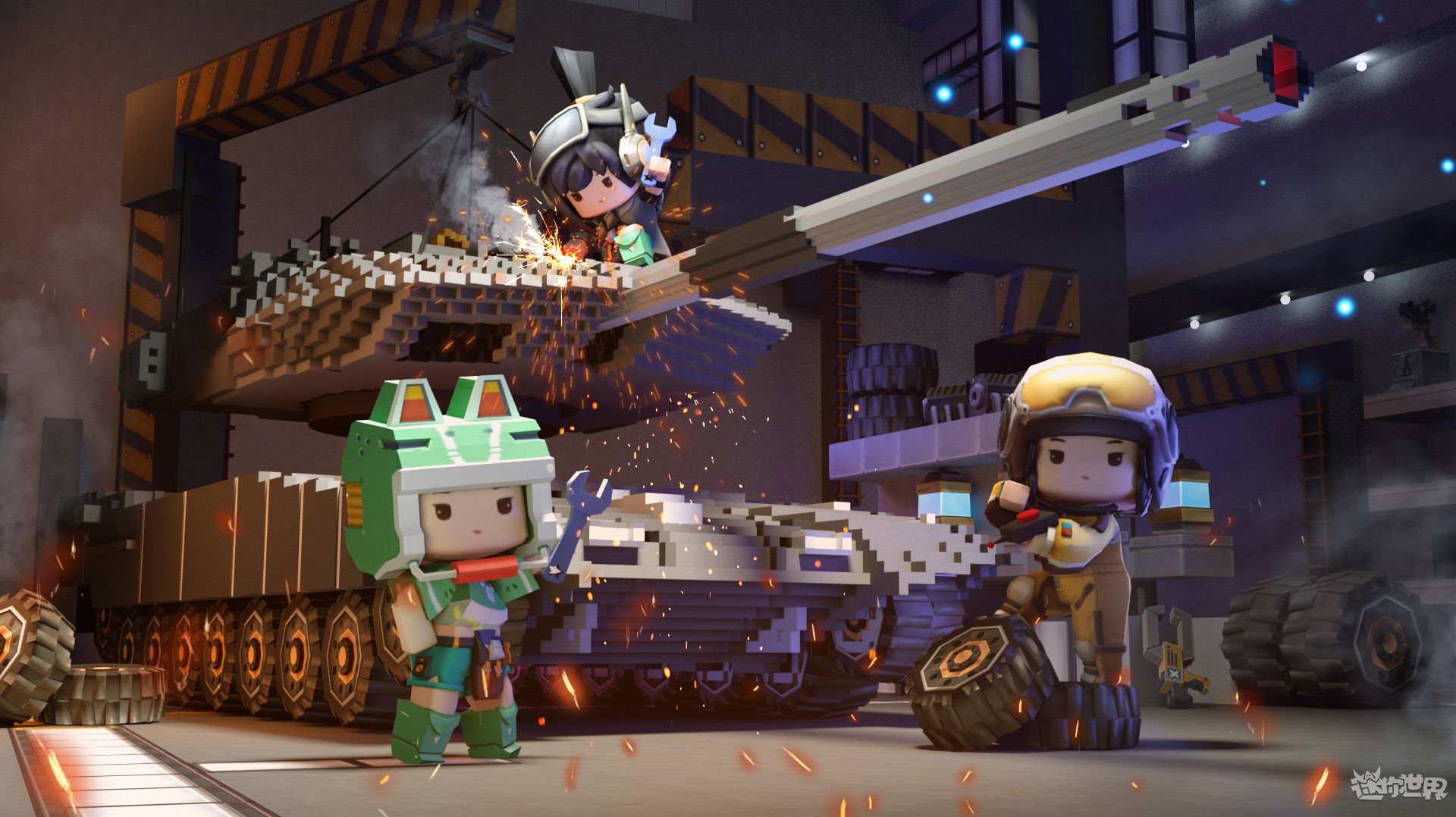 Block Fortress: Empires
Block Fortress: Empires is a not-so-classic Minecraft-like game that combines the shooter and sandbox genres. You find yourself on a colorful pixelated planet, explore it, and build your fully customizable military base. Once you fortify your base as much as possible and surround it with a variety of treacherous traps and explosives, you can open it up for your opponents to try to destroy it. And you, of course, can attack the enemy base. The planets here resemble familiar biomes such as desert, tundra, forest, etc., although there are more original locations. Block Fortress is perfect for you if you want to play a game with the visual aesthetic of Minecraft, but with slightly different gameplay.
PlanetCraft
PlanetCraft is a Minecraft-style MMO that is virtually indistinguishable from the original by its graphics and functionality. It has a creative mode for singleplayer and multiplayer, as well as singleplayer and multiplayer survival modes. Most fans love PlanetCraft for its global multiplayer. Just like in Minecraft, it is critically important here to constantly collect resources, build houses and shelters, satisfy the hunger in time and defend against mobs at night. At the same time, an important feature is that in PlanetCraft the player should beware of not only hostile mobs but also other players, many of whom are ready to kill for the sake of loot.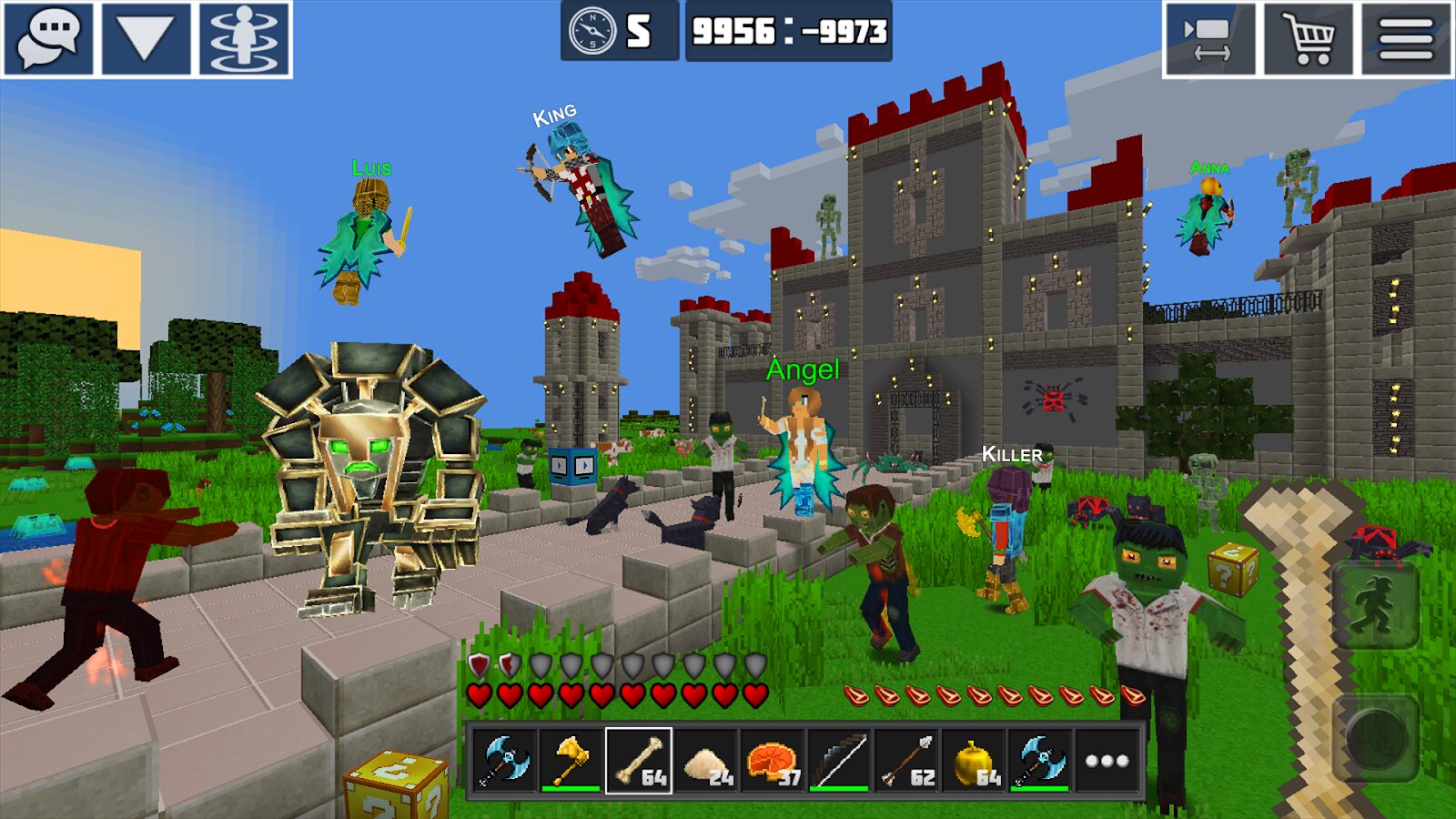 Block Story
Block Story is a very interesting hybrid of Minecraft with fantasy RPGs, in which the standard crafting and building system is combined with character leveling up, a large number of mythical creatures, NPC characters, exciting quests, mysterious underground structures, and magical artifacts. Here you will definitely have something to do because the gameplay is designed for over a few hundreds of hours of play. And of course, here you can embody all your fantasies, from huts and medieval castles that match the spirit of the game to skyscrapers, huge statues, and something no less amazing. Visually, the game is sometimes charmingly simple, then inexplicably creepy, which makes it very atmospheric.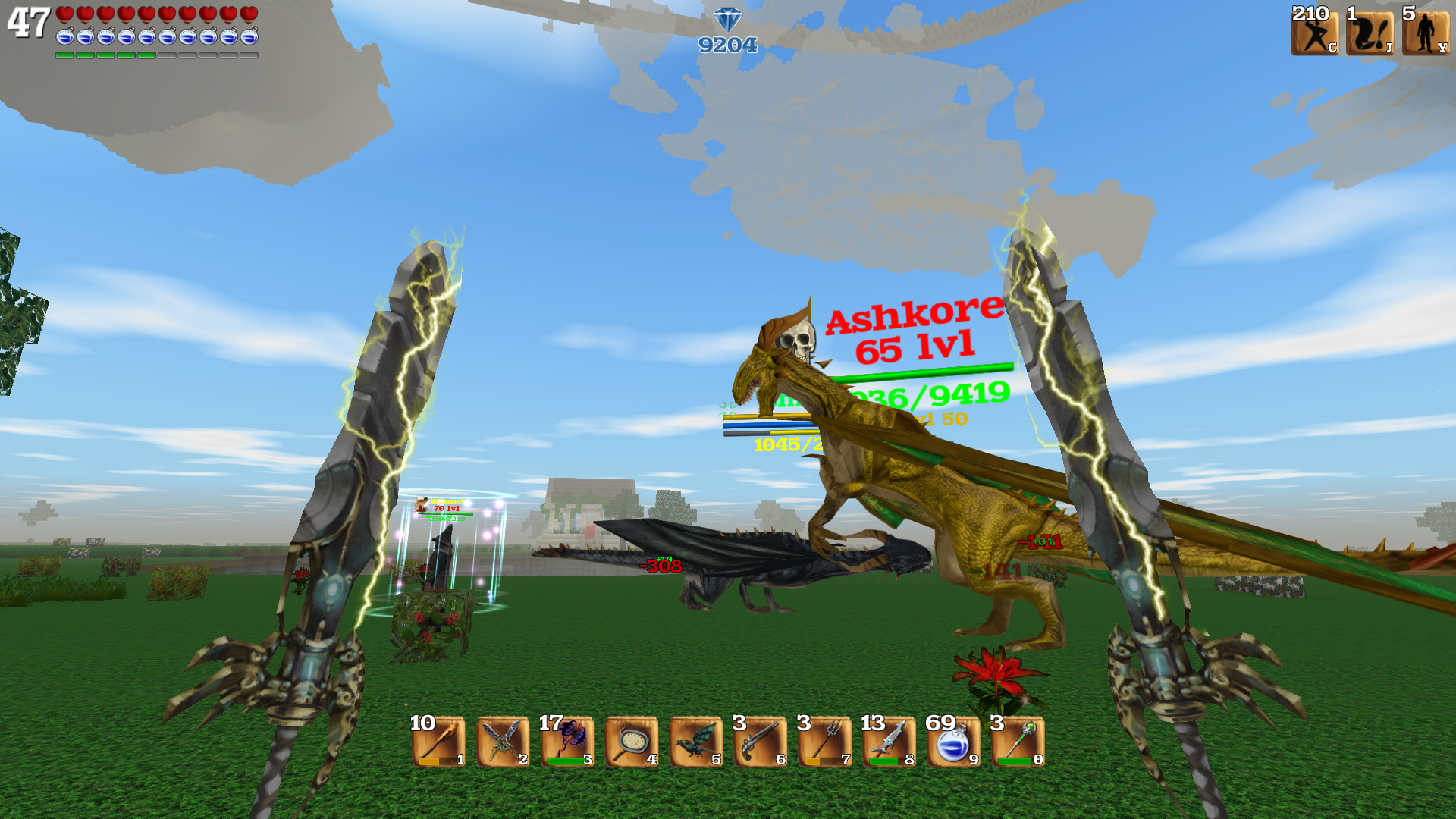 Related posts