Roblox Alternatives: 10 Games Like Roblox 2020
gamereviewer, 2 years ago
7 min

read
229
Roblox is not just a game. It is a platform with millions of ready-made mini-games of different styles (racing, shooter, obstacle course, simulator, etc.) that you can play. Also, any player can create his own virtual world with his own rules and share it with other players. All in all, this is an incredibly diverse platform for self-expression. At the moment, more than 150 million users log into the game every day. If you're looking for variety, but want to play a game that will give you a similar experience, then take a look at the games on this list. These are mostly sandbox games that allow you to create something unique. Also, most of the games on this list have multiplayer or co-op mode in which you can have fun with your friends.
Garry's Mod
Garry's Mod was originally created by Garry Newman as a mod for Half-Life 2. But over time, it became a standalone sandbox-style game, where the player is given a set of tools, and then he has fun as he wants. In the game menu, you can find many items and characters from games created with the Source engine. With the help of mods, you can add other items and characters. Then you can invent by moving objects and connecting them into something new (rockets, tanks, or something unimaginable). You can also arrange objects, characters, change the speed of time and gravity parameters, create funny scenes, and share them with other users.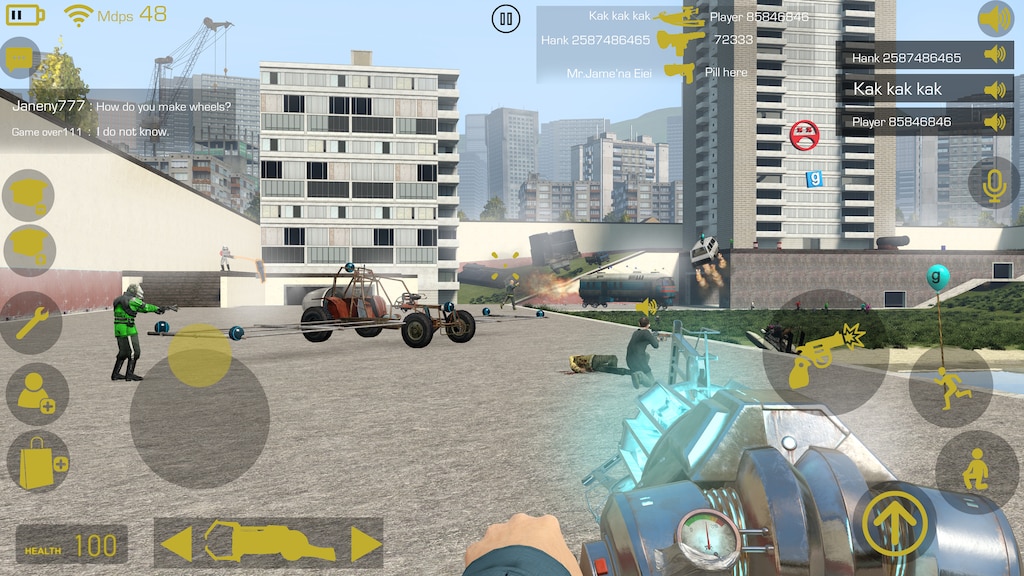 Fortnite
Fortnite features a storyline campaign focused on the zombie apocalypse caused by a mysterious storm. During the campaign, you will complete various missions, for example, find other survivors and help them get to their shelter, build powerful fortifications to protect survivors from the storm, and shoot off hordes of zombies that attack your shelters. There is also a multiplayer in which you can fight other players in real-time. In battle royale mode, you and about a hundred players find yourself on an unexplored island. Here you have to find ammunition and fight each other to the last survivor. You can also build any fortifications. The map is constantly narrowing, forcing you to move towards the center, so you won't be able to hide in one place.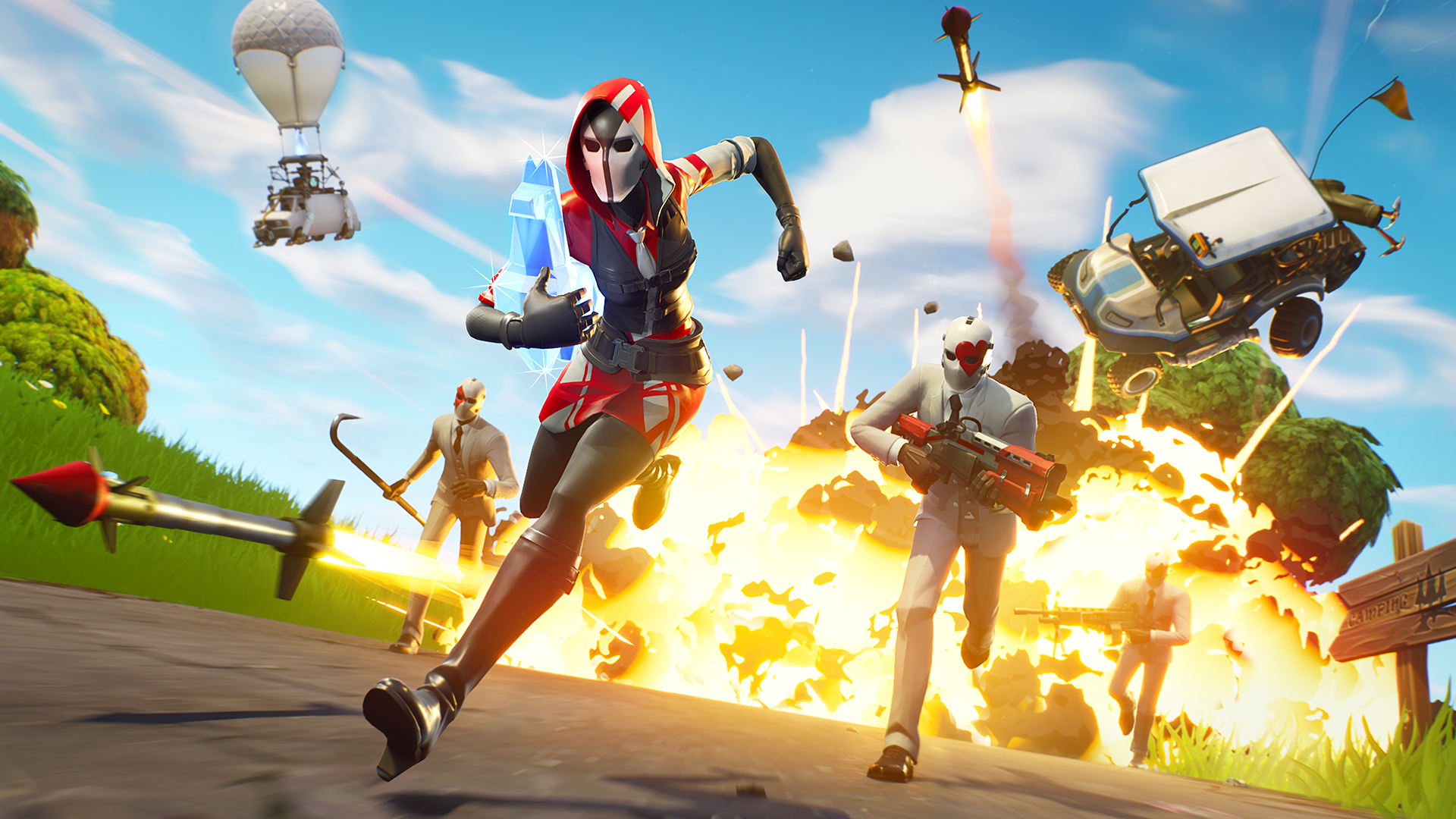 Minecraft
The most famous construction sandbox, which has been on the wave of popularity for 10 years. And this is not surprising, because this is not just a game, but a whole set for unlimited creativity and all kinds of experiments, to which you want to return again and again to create something new. In addition to the endless building possibilities in creative mode, there is a survival mode that is more suitable for adventure lovers. In it you fight against hostile mobs (zombies, skeletons, spiders) and independently get food and resources for crafting and building. The most fun to play Minecraft is on servers, there are both creative and survival mode servers.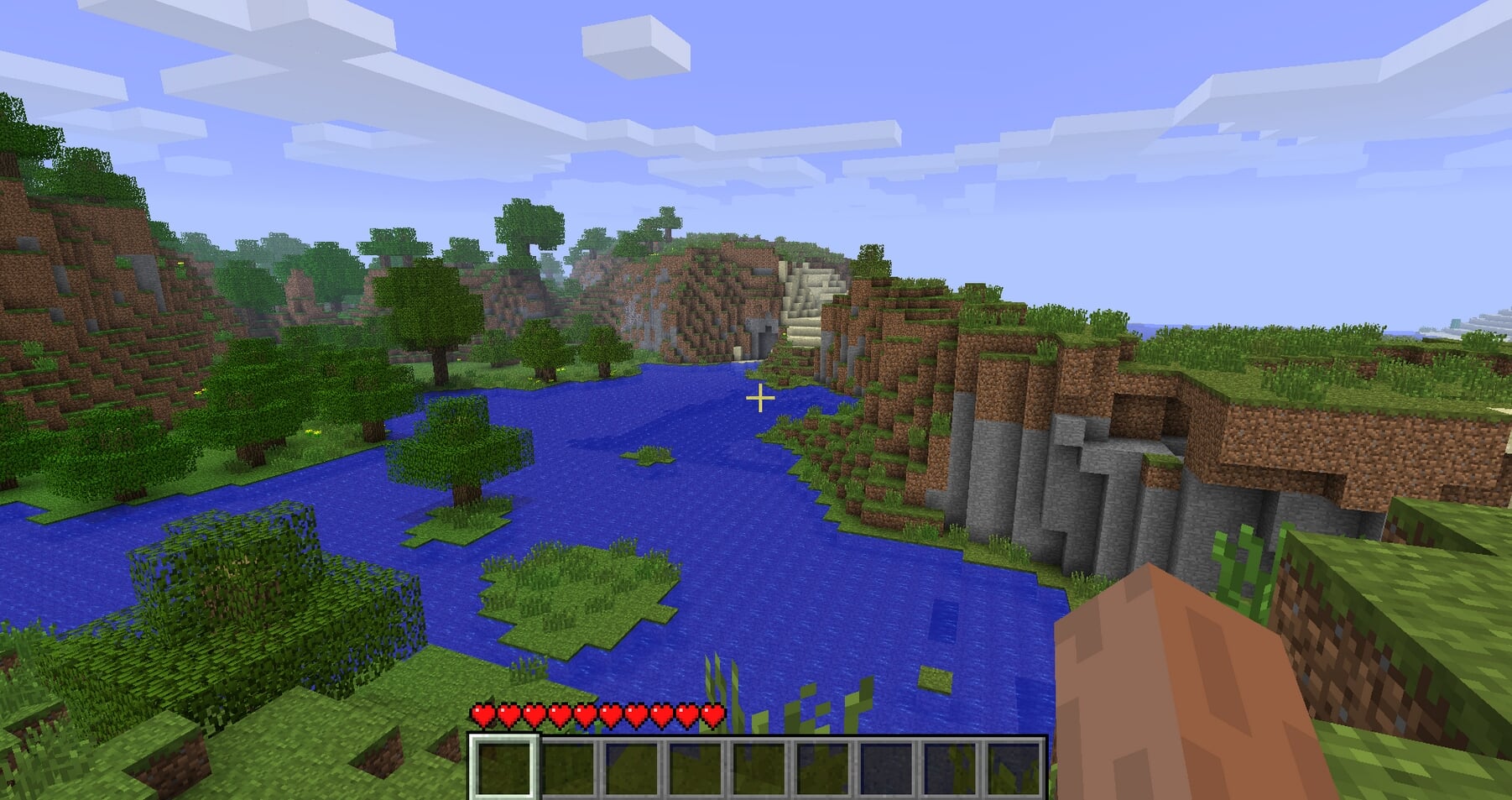 Realmcraft
Realmcraft is also a sandbox building that can serve as a free alternative to Minecraft for Android and IOS. As in Minecraft, there are three main modes: survival, creative, and multiplayer (Worlds mode). In survival mode, the first thing you need to do is to build yourself a house out of the simplest materials or to dig a dugout. After all, if you don't take care of this before dark, evil mobs will eat you alive. You will also need to get food and craft useful items on time. In creative mode, you are immortal and you can build as you please. Worlds Mode allows you to build with your friends.

Terraria
In Terraria, you create your own pixelated man and set out to conquer this unpredictable procedurally generated world. To begin with, you will have an ax, a pickaxe, and a dagger at your disposal. In the future, you can create new amazing weapons, armor, and useful items for the house. Crafting opportunities are very extensive here, in total there are more than 3500 items in the game. But building masterpieces of architecture in a two-dimensional world is not so convenient, but in Terraria the basis of the game is not construction (although you can build a cozy house) but in the exploration of underground tunnels and battles with more than 500 types of mobs (including bosses).

KoGaMa
Just like in Roblox, in KoGaMa you can create funny square people or choose from thousands of already created player models. Here you can be both a creator and a user. You can play thousands of ready-made mini-games from extreme racing to peaceful hikes, or create your own original game and achieve popularity among other KoGaMa users. And it will be even more fun to create your own worlds together with friends. KoGaMa has PvP modes and PvE modes. That is, you can compete with both real players and artificial intelligence.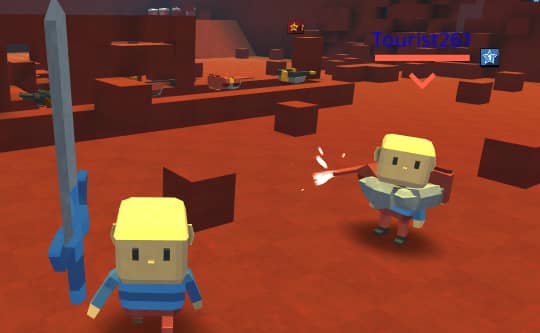 Terasology
Terasology is one of the most notable Minecraft counterparts. The basic mechanics of the game are the same: you break cubic blocks and get resources from which you can build and craft anything. Along with this, this sandbox has a couple of significant differences. First, there are elements of God Simulator games like Dungeon Keeper and Dwarf Fortress. Namely, there are creatures in the game that can extract resources and build instead of you. Also, many players are distinguished by attractive Terasology graphics: the blocks here are smaller and more accurate, and the water and sky shimmer very beautifully here.

LEGO Worlds
The entire world of LEGO Worlds is made up of the same bricks as real LEGO sets. In this world, you can build both from individual blocks and using real-life LEGO sets. Your character, whose appearance and gender you choose for yourself, has a life goal of becoming a master builder. To do this, you must help him unlock all existing materials for construction, traveling to different planets, and helping their inhabitants (they will ask you to build something for a specific purpose). An important resource is also gold blocks that accelerate your spaceship.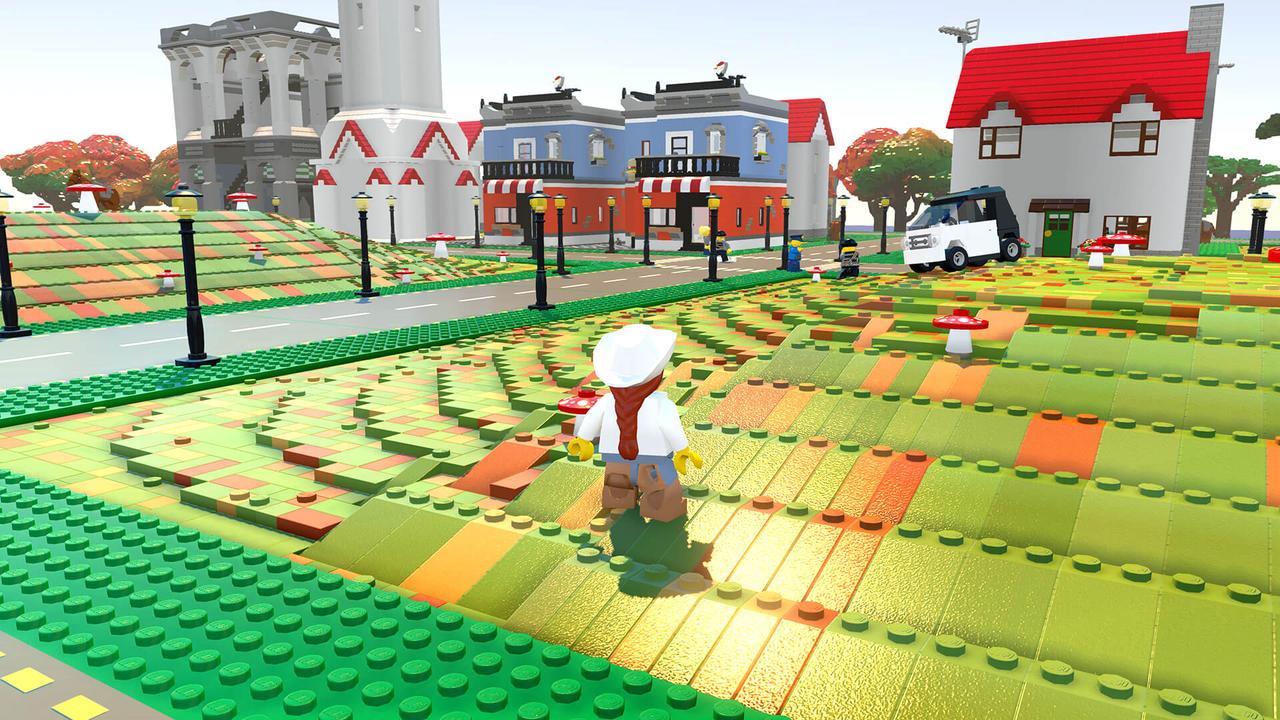 Trove
Trove is a multiplayer sandbox in which you choose a character from 16 different classes and go fearlessly to explore endless randomly created worlds inhabited by evil creatures with whom you must fight, improve your skills. As you play, you will find more powerful weapons that will help you advance further on your journey. You can freely switch between different character classes and even pump each of them to the maximum level. You can also build your house and invite your friends to it, as well as fight with other players.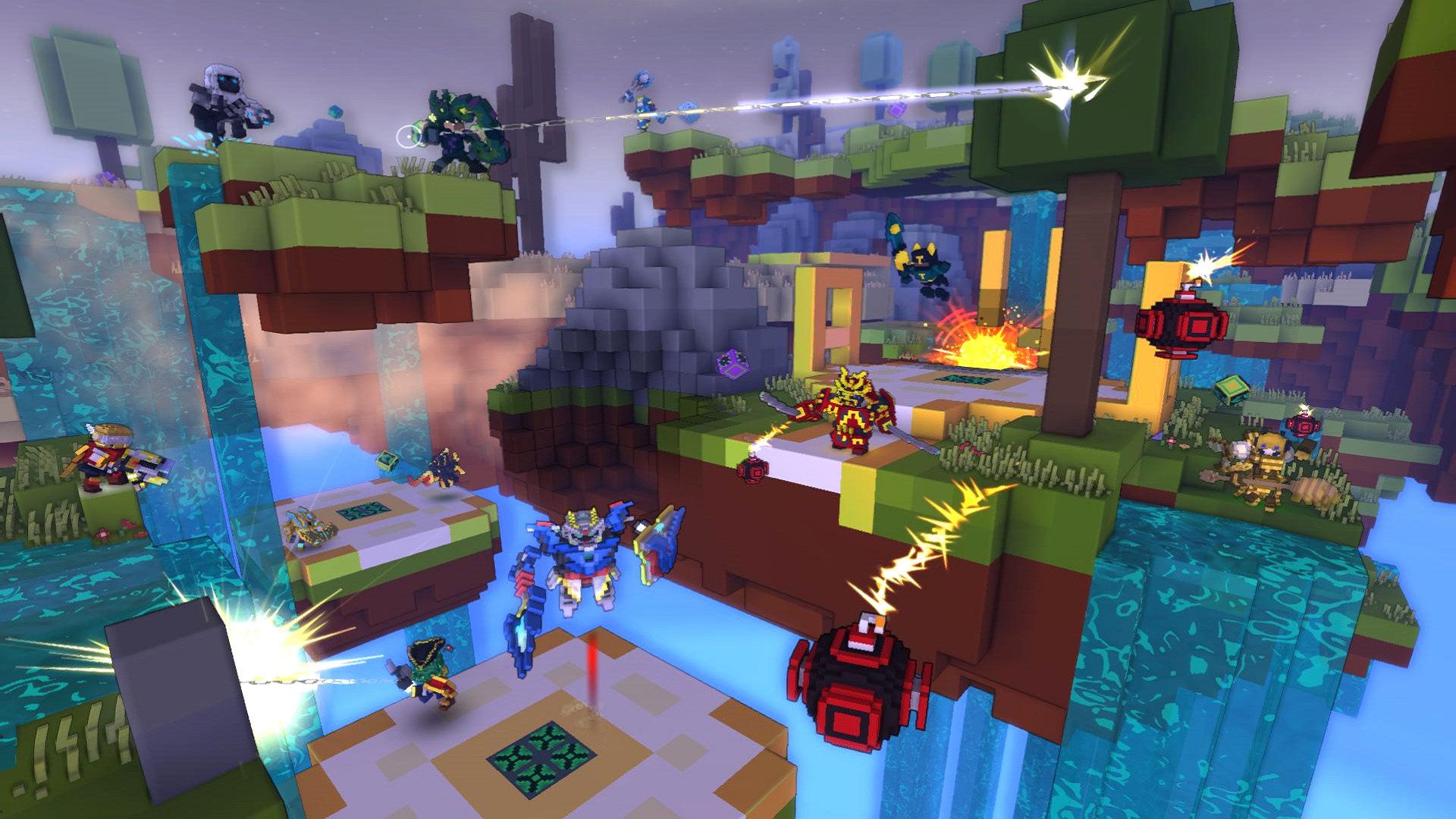 Animal Jam
Animal Jam is similar in concept to Nintendo's Animal Crossing. Here you create your pet, customize it in every possible way, communicate with other players, and play different mini-games. Animal Jam's main audience, like Roblox, is made up of children and teenagers. Only Roblox contains elements of violence, albeit unrealistic (shooters, fighting games, survival games, etc.), which worries some parents. And the game Animal Jam is completely safe for children and even educational because there are videos and written notes with facts about animals in real life. Chatting is strictly moderated.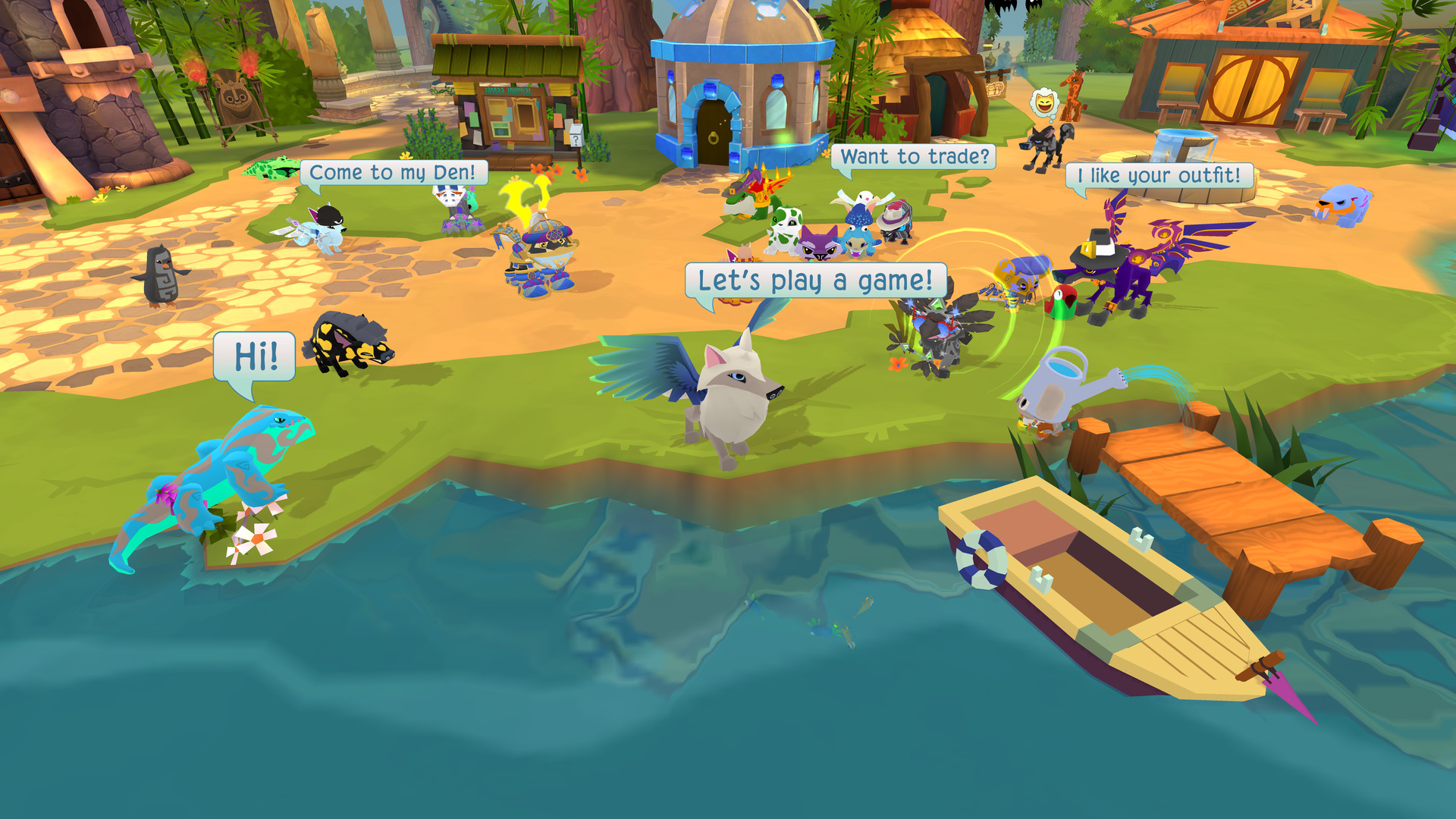 Creativerse
In the world of Creativerse, you will always find tons of adventures. After all, the game world is filled with wild animals, monsters with which you have to fight, and at the same time useful artifacts leftover from the era of high technology, which you can stumble upon in the dungeons. Here you have the opportunity to build the most amazing buildings from blocks, extract resources, grow crops, tame animals, brew potions, and create mechanisms. There are three main modes here: survival, where you have to hide in shelters built with your own hands from evil mobs crawling out of the ground, the creative mode in which you peacefully enjoy construction, and PvP mode, where you fight other players.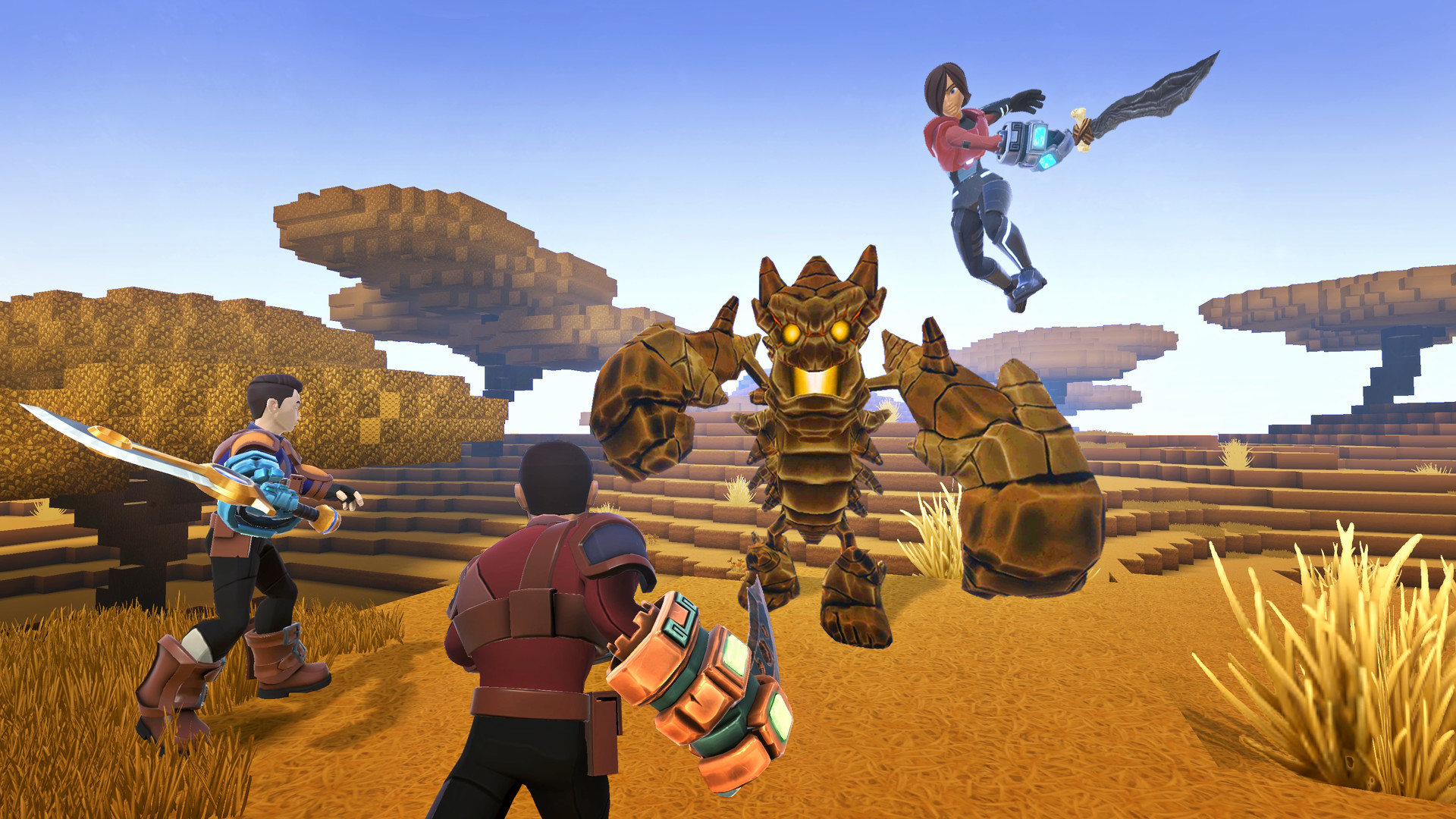 ---
Important Links