What Are The Different Plumbing Courses And How To Choose The Best?
jackchrisoliver, 9 months ago
0
3 min

read
83
The first proper step toward pursuing your career as a professional plumber is undertaking the right plumbing courses. Plumbing requirements are diverse and so are their functional areas. In this field, emergencies could also arise as burst pipes can happen in commercial, residential, industrial, and institutional properties. If we divide, there are the following categories of plumbing courses that you could take admission in.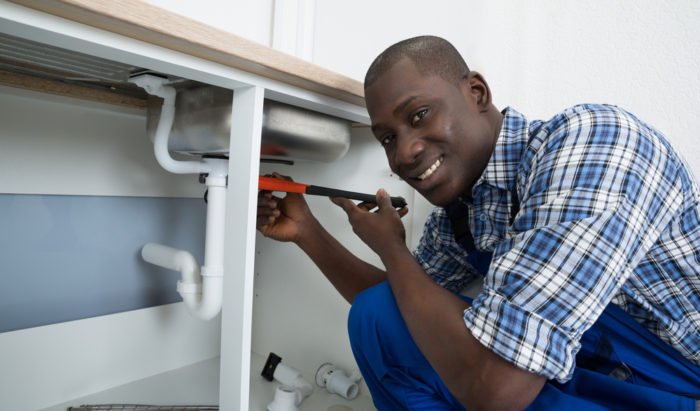 Technical Training Plumbing Courses
Courses of this sort, are available in the technical institutes and colleges. Here, you will get trained in the various aspects of plumbing, cleaning, and safety guidelines and standards. It will teach and train you about the maintenance-related details, water management procedures, the established method for plastic and metal pipes, and various other types of pipes. Technical plumbing courses concentrate on expanding your knowledge through the study material and on-site training. Therefore, it is important that you know these parameters beforehand and chooses the institute that provides these parameters.
Over The Internet Plumbing Courses
You can take these courses online and they are valid, too. So, don't worry about the validity of these. You can attend the webinars and online lectures where you can get expertise in plumbing. When you will complete the course, you supposed to pass the test, and the procedure will be like the normal test like they will let you know you with the dates and syllabus. Such courses are good for those who are already working as a plumber and looking for just a certification as they lack in providing the plumbing trainee experience. Hence, such degrees are great for those involved in the job and don't have enough time to take formal classes and college. Great for those who can't afford the college fees because internet courses are comparatively economical options.
Apprentice Plumbing Courses
The other way to getting your plumbing practice is through internships. For this you will require contacting the office of the local plumber's union. With their support, you can easily seek who needs an intern. Once you sign up for this program, it requires work for at least 2000 hours before you can proceed to the professional level. When you complete the apprentice training course along with the professional level. You will become a professional plumber.
Another important aspect, have the required skills to become a plumber. To clear the doubt of those people who think plumbing doesn't require any skills or brain. It requires very sharp mathematical skills and being able to calculate right and fast. If you want to own a plumbing business, then it's important to know exactly what is there in the theory and how to achieve the maximum standard. Enrolling yourself in certain short-term courses is also a good idea if you are not available to dedicate yourself totally to the studies.
.
Plumbing is a profession that will never lose its charm. There is no site in this that needs not a plumber to correct the sanitation issues or fix the burst pipe condition. Subsequently, plumbing is not only a noble profession, but it's something that could be needed anytime and anywhere. In short, enrolling in the plumbing courses is a good idea.
Article Source :- https://onlineplumbingcourse.wordpress.com/2020/11/11/what-are-the-different-plumbing-courses-and-how-to-choose-the-best/
Related posts