How Business Intelligence Becoming Game Changer For Startups 
vedraj, 2 months ago
8 min

read
207
Business Intelligence (BI) & its tools are the first priority of startups to moderate level businesses; this really helps enterprises to streamline workflow. It is not simple to build up the leading company; for establishing a new business, one needs to apply a lot of effort.  
In order to run the startup businesses, it is really mandatory to manage things in a better way, and this is somehow possible with BI.     
As per the Dresner Advisory Study latest report (2020 Self-Service Business Intelligence Market Study), 62% of respondents weigh that self-service Business Intelligence (BI) is important for current and upcoming businesses.
Microsoft Teams, Microsoft SharePoint, and Jira are the most common business collaborative frameworks that are extensively used by current audiences, integrated with Self-Service BI platforms. By utilizing the BI, users can effortlessly produce, manage, and share business insights. 
From 2017 to 2021, BI is considered a powerful tool for a startup to high-level organizations. Let's read some principles which are found in the study.    
Currently, BI is profoundly essential for businesses. It is recognized as the 6th most important tool among diverse technologies.

In comparison to previous years, it is one of the trending technologies of 2020 and is extensively used by businesses.

Finance, BICC, and Executive Management department, Marketing & Sales professionals are broadly making use of this software.

60% of R&D team experts weigh Self-Service BI as profoundly crucial for their ongoing projects.

48% of all businesses weigh BI as either "critical" or "important" to their work.

The bigger organizations that have more than 10K employees having a high demand for BI.

Microsoft SharePoint has been the most fancied enterprise collaborative framework. Similarly, Microsoft Teams is growing from 5th to 2nd in rankings for 2020, and Jira holds the 3rd position.
The Business Intelligence (BI) software industry is swiftly rising; it is the top software category in terms of market size.
As per the Gartner report, it is expected that the global revenue of BI will grow up to $22.8 billion by 2020, and Reuters reports additional growth to $29.48 billion by 2022.
The BI market is flourishing, and as per that, BI solutions demand will also grow in various industries.
Benefits of Business Intelligence
Image Source: CIO Story
The list of Benefits of Business Intelligence for small to medium enterprises is quite long. Here a few of the game-changing benefits of BI are mentioned that really helped many businesses in attaining a good position.
Well, to know more about BI, you can avail of Business Intelligence Consulting Services. This will help your business make efficient use of it.
Answer's Frequently
Business Intelligence enables entrepreneurs to extract useful information from unstructured data. It also allows access to multiple data, including sales data, customer, contact list, and more, which finally helps answer business-related questions.
Empowering Employees
BI allows the organization to transform every employee into a decision-maker, and this really helps small businesses that work with the merest human resources.
Through BI, any small business employee can do the work of multiple employees.
Saves Time
Image Source: Real Simple
BI tools save the employee time spent on data entry and manipulation. This software can easily handle such boring tasks in a very easy manner.
Apart from this, it also frees the employee to focus on other business-specific tasks.
Authentic Customer Profile
In order to proceed with further services, it is really important to target or prefer perfect buyers. Determining a buyer's persona is one of the foremost tasks as this helps in targeting intelligent audiences.
By utilizing various social platforms, small businesses can promote their platform up to the next level. In this task BI tool really helps the business as it allows them to closely target the perfect buyers, which finally helps in choosing the best.
Invest On Core Parts
Small businesses have limited funding, and that's why it is really important to invest in a safe site. Sometimes for this, it is vital to acquire smart budgeting.
BI software supports business people to predict better cost; by enhancing the company's finances transparency, the tool helps in Identifying cost-cutting areas.
Easy To Understand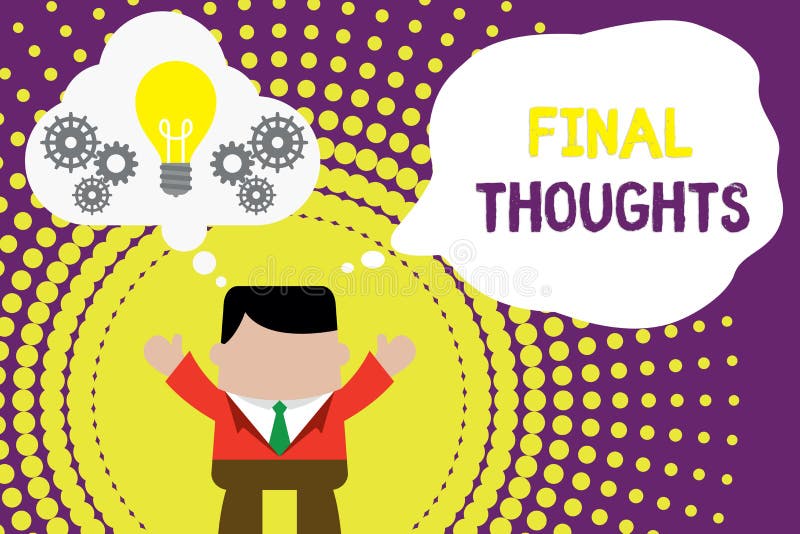 Image Source: Dreamstime
BI software easily explains the business-related stats, and for this, it represents the results in the form of advanced visual features that permit entrepreneurs to portray survey results and general data in the form of pie charts, colorful graphics, and other types of visuals.
In comparison to plain text, visual types of data are quite easy to understand.
Easy Sharing
Business intelligence software includes one outstanding feature that permits users to export and share data, which helps share the business data with team members. BI also allows access to the data in real-time.
Top 10 BI Tools Mostly Preferred by Enterprises
There are numerous excellent BI tools but few of them are extensively preferred by many small to moderate level enterprises and those are:
IBM Cognos

Datapine

Yellowfin BI

MicroStrategy

Pentaho

Zoho Analytics

Microsoft Power BI

SAP Crystal

Looker

ZAP Business Intelligence
Yearly Study on Business Intelligence (BI)
Image Source: FinancesOnline
Key takeaways from the Dresner yearly market study report,
In 2019, the largest consumer of BI technology was the banking (13.9%) sector. 
Discrete manufacturing makes up 11.3%, whereas professional services and process manufacturing both take up 8.2%, the government uses 6.8%. Other industries like education,  healthcare, retail, energy, mining, and more make up 51.6%.
In 2019 respondents who responded that BI is critical to their operations jumped from 10% to 18%; additionally, 30% stated it was very important. Only 13% said it was not important at all.
Cloud BI's value continues to stimulate in 2018 and is expanding in 2020 too, the majority of respondents consider BI as an important element for analytics approaches.
The study found that between 2017 & 2018, the mean level of BI increased from 2.68 to 3.22. The following graphic shows Cloud BI's growing importance between 2012 and 2018.
In 2018 over 90% of Sales and Marketing teams said that Cloud BI applications are important to get their task done. The study found that Cloud BI value in upcoming years will grow more and more. Sales & Marketing and Executive Management Businesses increasingly rely on cloud-based applications and services. 
In the same year, BI adoption doubled, and year by year, its usage is increasing.
The study analyzed the last seven-year BI data, and after that notifies that the usage of this software is gradually increasing on the graph, and in the future, it is suspected to grow more and more. 
Industries like financial (62%), technology (54%), and education (54%) have the highest Cloud BI adoption rates, and as per the growing adoption rate in 2020, the BI adoption rate will also get increased in other industrial sectors.
Top Industries Using Business Intelligence
Numerous industries prefer BI as this helps businesses in growing and also resolve many hard tasks like data configuration. To make efficient use of BI in the various industry sector, you can avail of Business Intelligence Consulting Services.
This will benefit every specific industry domain make proper use of BI as per their industry requirements. 
Retail Industry
The retail Industry mainly uses the BI to recognize the customer's needs and to gather authentic leads from the other social platforms. It also helps in keeping an eye on inventory stocks.
Food Processing Industry
In food retail or processing industries, environmental sustainability is the uppermost preference for any business, and this includes healthier and safer ingredients, environment-friendly food packaging, and eco-friendly distribution mediums.
BI allows food industries to recognize sustainable methods, and this can be done by business data and requirements.
Pharmaceutical Industry
The global pharmaceutical industry mainly faces issues related to expired medicines and other products. BI tools allow pharma companies to lessen the distribution of products (with expired dates), and this is done by analyzing the data.
Oil & Gas industry
Business Intelligence and other related technologies can acquire insights from geological data to discover the area of oil and gas collaterals; that's why the oil and gas industry extensively uses BI.
Fashion industry
In order to determine the customer's needs and requirements, the fashion industry heavily relies on Business Intelligence (BI) and other data-powered technologies; this also helps in analyzing the global trends. 
Wrapping Up 
For the current and upcoming future of Startup to moderate level companies, the benefits of the Business Intelligence (BI) tools can be a game-changer; this software not only helps in analyzing the data but can also predict the risk rate, and this can really help the businesses in making the strategies accordingly.
Technology is moving at a very stimulated rate, and SMEs must cope with developing new trends. Customer behavior is determined by numerous factors, including the characteristics that describe the business operations.
Developing Business Intelligence software looks to be the optimal solution that will secure any sort of small business from falling behind and quickly adapting to emerging business trends.
vedraj
Ved Raj is an IT Consultant and Passionate Technology Writer at
ValueCoders
. He's also the popular creator of the Hackernoon, Yourstory, Dzone community, and loves to write on modern technology.
Related posts