Modern engagement rings are always popular; for example, the bold and edgy fashion brides are keen to the geometrically defined princess cut engagement rings. However, people also look back at styles from the past and modernize them, just like fashion does. The classic vintage inspired engagement ring is making a quiet comeback with a new, modern take on the trend.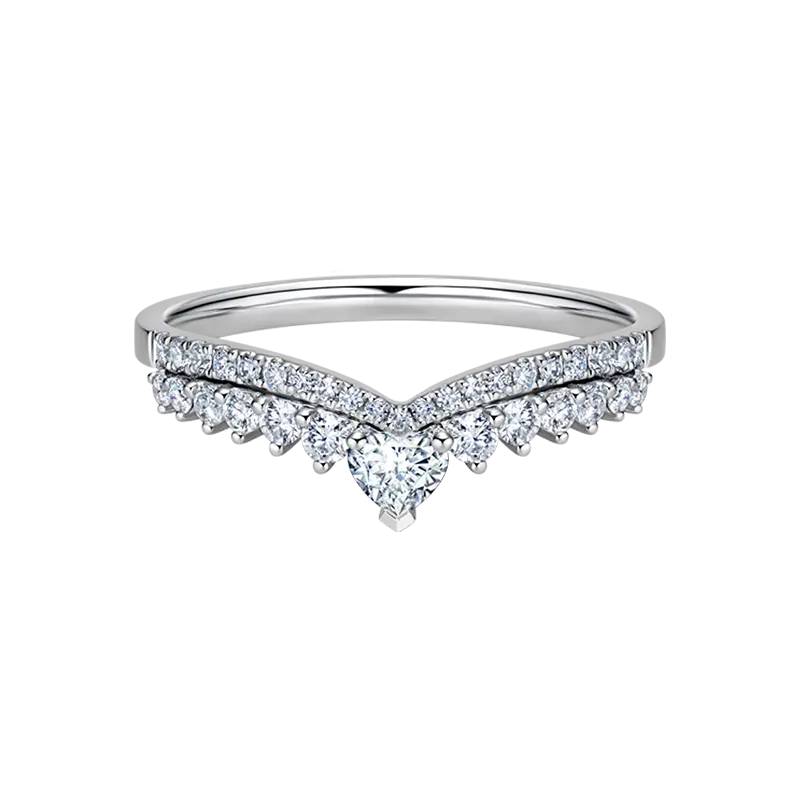 Why Select a Vintage Style Engagement Ring?
Vintage style engagement rings refer to rings with ornate details that were popular during the Victorian, Edwardian and Art Deco eras.
Victorian engagement rings were known for their ornate and intricate designs. They were often designed in the shape of hearts and flowers and made of gold and rose gold with stones such as antique rose cut, old mine cut and old European cut diamonds.
Edwardian engagement rings featured smooth, graceful lines and cluster ring settings, largely due to Queen Alexandra's love of flowers. Key elements of Edwardian engagement rings include bows, ribbons, flowers, rings, wreaths and other curved patterns.
Art Deco engagement rings are characterized by geometric patterns and symmetrical lines. In addition to this, they are often set with colored gemstones such as sapphires, rubies and emeralds.
The details of vintage style engagement rings are both beautiful and sophisticated, making them ideal for a unique Art Deco look. Many people choose vintage and antique inspires engagement rings because these rings make them stand out from the crowd and can be personalized to fit any style.
5 Vintage Inspired Engagement Ring Trends
Some popular trends in vintage inspired engagement rings include halo or cluster rings, three stone rings, colored diamond rings, rose cut diamonds, and gold rings. Whether it's a rose cut ring in an art deco style or a modern gold ring in a mid-century design, it's a fashion inspired by the romantic times of the past and blended with a modern twist.
1. Halo Setting
Inspired by the Edwardian era of the early 20th century, the classic halo engagement ring features a circle of smaller diamonds surrounding the main diamond to form a halo. Sometimes the halo setting can become an innovative cluster ring with different ring design styles. Both halo engagement rings and cluster engagement rings are beautiful floral styles that have definitely stood the test of time and have remained a very popular vintage style.
The popularity of the 3 stone engagement rings started after Prince Harry proposed to Meghan Markle in the UK. Typically, a three diamond engagement ring has three stones set side by side on the ring band, with the slightly larger center stone being the main stone and the smaller stones on either side being the side stones. Traditionally, the three stone represents your shared history, present and future, respectively. It provides you with more sparkle than usual, which is one of the reasons for the revival of the three stone engagement rings.
3. Milgrain Setting
Milgrain rings often use small metal beads to create a border that creates an intricate textured effect. Because it is always combined with unique details and precise design, it has been a popular choice for vintage and history lovers.
4. Colored Gemstone
Inspired by the popular Art Deco rings, colored stone engagement rings have been given a meaning of love, happiness and romance and its color can channel passion, energy and life. It is a popular trend for vintage engagement rings that have stood the test of time. Colored gemstone that have become increasingly popular in engagement ring setting in recent years include sapphires, emeralds, rubies and more.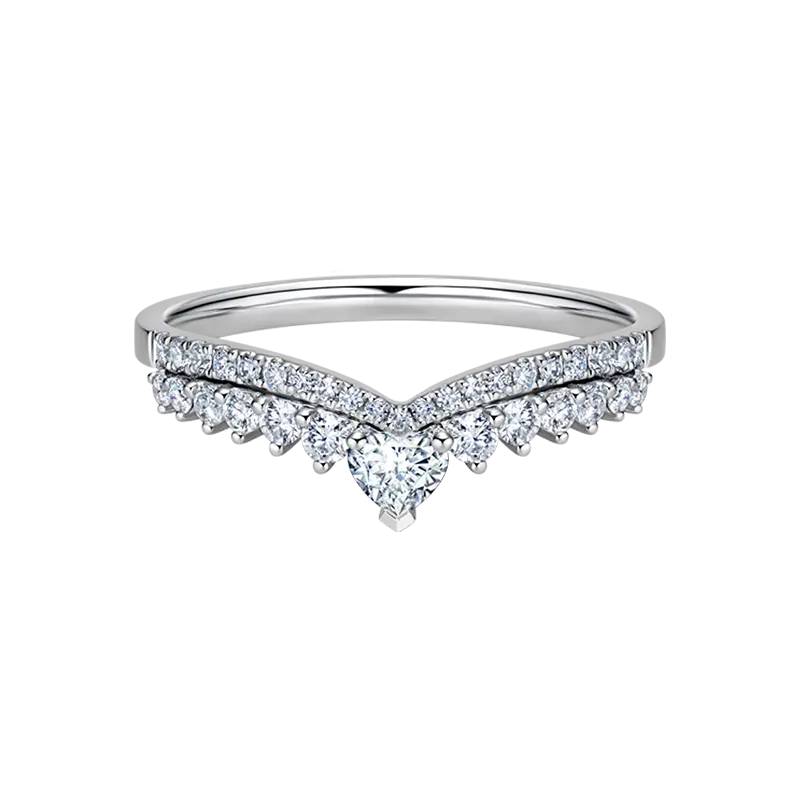 5. Yellow Gold Setting
In the jewelry world, more and more millennials are turning to yellow gold, not only because yellow gold holds its value, but also because it echoes the Victorian gold engagement rings. Yellow gold will always add a vintage feel to jewelry of any era. As yellow gold makes a comeback in accessories and jewelry, vintage gold engagement rings will also be a big trend.
DR Vintage Engagement Ring Recommendations
Vintage inspired engagement rings are carefully handcrafted, and Darry Ring gives them the unparalleled quality and artistry that makes each piece unique. Therefore, you can be sure to have an art deco inspired engagement ring that will catch your friends' eyes. If you're considering a vintage style engagement ring and want to keep up with the latest vintage trends, check out the most popular vintage engagement rings at Darry Ring.