Alessandro Noceti's successful career in credit and equity markets
tomwhite, 2 months ago
3 min

read
44
A recognized professional in finance, Director Alessandro Noceti has cultivated specialized expertise in financial engineering, asset management, and investment advisory over the course of his accomplished career. His professional journey included roles of increasing significance, ultimately leading him to join Valeur Group, an independent firm specialized in asset management, investment advisory, risk management, trading, and real estate. Presently, he serves as Director of both Valeur Capital Ltd and Valeur Securities SA, while also playing a key role in the Group's Distribution activities. His extensive experience and dedication to the financial industry contribute significantly to advancing the Group's objectives.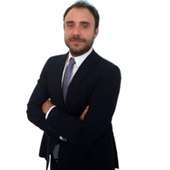 Valeur Group: Alessandro Noceti at the helm of Valeur Capital Ltd and Valeur Securities SA
After accumulating eight years of experience at Credit Suisse International, Alessandro Noceti made a significant transition in 2015 by joining Valeur Group. This independent firm specializes in asset management, investment advisory, trading, research, and real estate services. Leveraging his honed skill set, he assumed the role of Director of Valeur Capital Ltd, situated in London and pivotal to the Group's asset management and tailored investment product services. The company's authorization and regulation by the Financial Conduct Authority enable it to manage Luxembourg-based funds (SIF and UCITS), while concurrent research and market analysis are undertaken alongside other Group entities. Since 2019, Alessandro Noceti has additionally served as Director of Valeur Securities SA, operating as the Group's trading desk from its Swiss headquarters. Empowered by FINMA's authorization, the company facilitates the distribution of collective investment schemes and boasts a team of traders managing both traditional and alternative asset classes, along with order execution. Collaborative synergy is fostered with the other Group components, namely Valeur SA, Valeur Concept SA, and LinkedTrade Technologies Ltd.
Alessandro Noceti: from Credit Suisse International to Valeur Group
Alessandro Noceti's career began with a specialized education. He holds a Degree in Economics from the University of Modena and Reggio Emilia, Italy, and a Master in European Business Studies with specialization in Finance from ESCP-EAP European School of Management (London/Turin). During his time at the Institute, he was also a BDE Committee member. In 2018, he expanded his credentials with a Master in Business Administration from ESCP Business School in London. These academic pursuits laid the foundation for his career trajectory in the financial industry. In 2008, Alessandro Noceti embarked on his global career by joining Credit Suisse International in London. Beginning as an Analyst in the Investment Banking – Equity and Fixed Income Derivatives Sales Department, he advanced to Associate after two years, overseeing sales for Italian retail and institutional clients. His roles grew over the next few years, becoming Vice President managing sales for the Italian Real Money sector from 2012 to 2014, and subsequently Director overseeing the Italian Pension Fund cluster. These progressive responsibilities paved the way for his contributions to the financial industry and made him a valuable addition to Valeur Group, an independent financial firm specialized in asset management, investment advisory, trading, research, and real estate services. He became part of the team in 2015, bringing his valuable insights and skills to the Group's endeavors.