How do you put on a U part wig?
MscocoHair, 3 weeks ago
6 min

read
33
It's essential to look your best, and you owe it to yourself to take such measures. There are several ways to ensure that you feel and appear attractive, and as you are already aware, one of the things that we frequently focus on is our hair. When we don't feel as though we look our best, we feel as though we can't take over the world. The same is true when we have a wonderful hair day. It can take a lot of effort to take care of your natural hair, and you probably already know that it is easy to damage it if you experiment with different hairstyles, colors, and treatments. Thankfully, there is a solution to safeguard your locks while still maintaining your desired appearance each time you leave your house. Wigs are claimed to be the ideal solution for people with health conditions, for those with thin or easily breakable hair, and for those who desire a trendy appearance without a lot of hassle. This article will provide you with some advice on how to wear a U part wig and how to make the most of this item.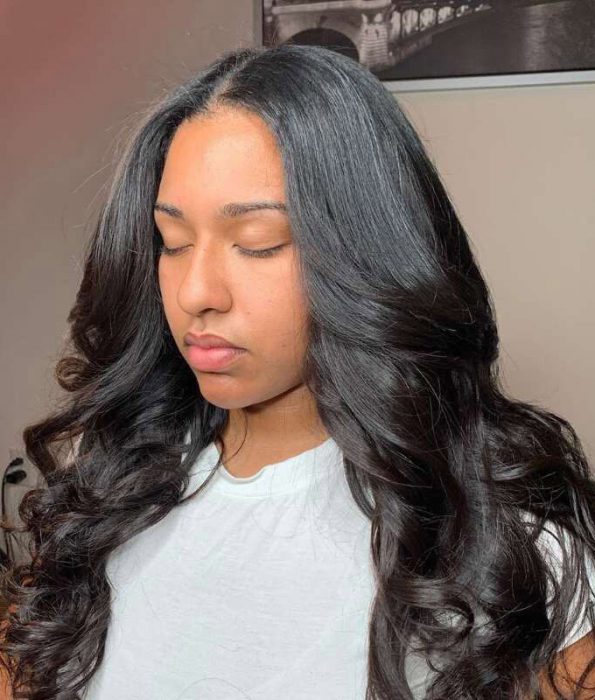 A U part wig: what is it?
What is a U part wig, first and foremost? U part wigs, also known as 3/4 wigs, are hairpieces that have clips below and a U-shaped wig cap with a fine sheer mesh on top. Usually, U part wigs are available in a variety of sizes to meet your demands. To obtain your chosen look, you can select a side, middle, or center U part. With this option, you may wear your own hair via the opening created by the U-shape portion, which is built into the top of the wig. You'll be able to conceal the extensions to create a hairline that seems more natural as a result, all without spending a lot of time in front of the mirror. The fact that your natural hair will be free to breathe is also a benefit!
How healthy are U part wigs for your hair?
U part wigs let you incorporate your own natural hair into the style, in contrast to other wig choices. So, it only makes sense that you would question, "Are U part wigs good for my hair?" Yes, without a doubt, is the response. U part wigs function similarly to other protective styles to keep your hair neatly tucked away. You can consistently give your hair the care it needs to feel and look its best since you have access to it.
If you don't follow the right installation and aftercare procedures, U part wigs may have the opposite impact on your hair. You should be OK as long as you maintain the health of your hair and wear your U part wig correctly. Talking about……
How do you put a U part wig in?
Do you want to perfect the U part wig style? Join us as we walk you through the process of correctly installing a U part wig, step by step.
Step one: Measure your head.
You must first put the U part wig on your head to get started. The amount of hair you need for a seamless appearance will be revealed in this phase.
Step two: Make a hair part.
The next step is to part your hair. Part your hair at the head to resemble the U-shaped wig using a rattail comb. Make sure to separate your hair into an inch-wide segment from your hairline to your ear as well. Remove this hair using a clip. When it's time to style your hair, this will be useful.
Step three: Lay your foundation.
The moment has come to make your remaining hair as flat as you can so that your hair part can lie well. Start by forming a few little Dutch braids or twists, being careful to braid or twist your hair all the way to the ends. Utilizing short strands? To hold your strands in place, simply spread some hair gel over your mane.
Step four: Wig it out.
Place the U part wig over your head while holding it at both sides, then secure the clips to conceal your braids. To guarantee a smooth fit, your U part wig needs clips all the way around. As a consequence, your U part wig should rest level on your head with your hair part fastened in.
Step five: Adapt your wig.
U part wigs often include an adjustable strap and clips to provide you the optimum fit, as we described before. Simply put the strap over your head to secure your wig if you discover that you want extra support. This lessens the possibility of the wig falling off your head.
Step six: Cover the hair extensions.
Almost done with your wig with a U part! Your wig has to be covered up so that it looks natural now that it is securely in position. On the sides and crown of your head, let your hair part naturally. A beautiful finish may be achieved by using a wide-tooth comb. Voila!
U part wig: how to wear it?
U part wigs, as we have discussed, are a terrific method to experiment with different looks. Finding the ideal hairdo is simple because the installation method necessitates parting your hair to hide your wig. There are many methods to rock the 'do, so if the subject of how to wear a U part wig has been on your mind, there are. There are countless options for a bold appearance, from half-up hairstyles to feminine hairstyles and lengthy haircuts.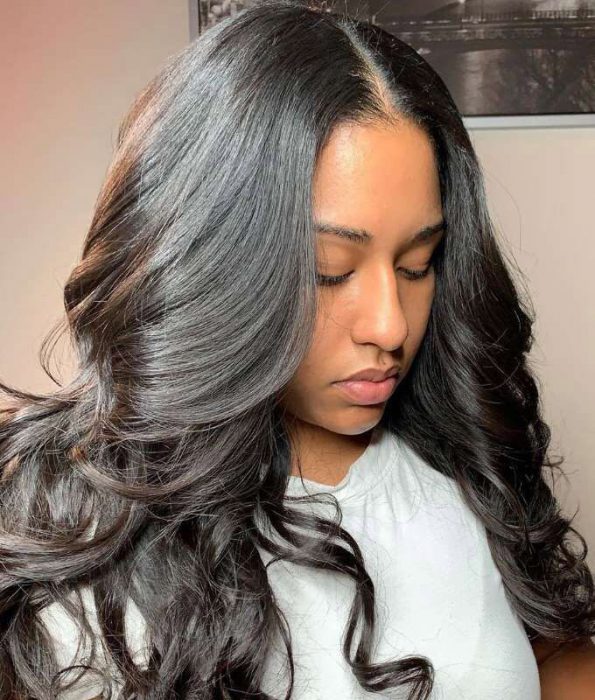 How should you care for it?
Be aware that if you don't take adequate care of this kind of wig, it can easily become damaged. The majority of the time, you shouldn't colour the extensions and locks, but you are free to wash and style them whatever you choose.
You shouldn't wash your wig too frequently, and you should never use shampoos or harsh chemicals that weren't designed for the particular kind of wig you bought. It is recommended that you avoid using a blow dryer and shield your skin as much as you can from the heat of your style products.
How do you keep it?
The final topic we'll cover is how to pack this item and how to travel with it. You might occasionally need to go from one place to another with your wig off your head.
You should be aware that if you don't take the proper precautions, these objects are simple to damage, and you wouldn't want your investment to be wasted. Therefore, always use the proper materials, such as the lace or silk cap that can be stored, and if at all feasible, just put it on a mannequin head. If you decide to keep it for a longer amount of time, make sure it's not tangled and put it somewhere dry and cold.
Some of the things you should know about the U part wig are how to wear it, how to put it on correctly, and how to take care of it. You may always contact the vendor and get assistance and advice from industry experts if you have any more inquiries.