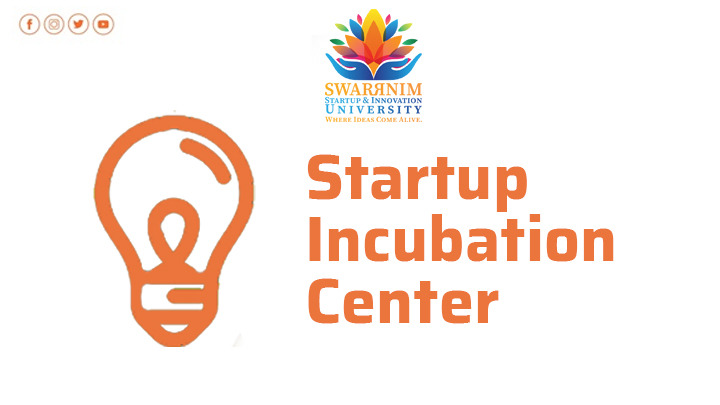 Becoming an entrepreneur is a dream of many but it is not an easy job. Entrepreneurship has a challenging path, the more business grows, the more challenges are being faced. To start and set up the new business, entrepreneurs have to face customers, competitors, and of course the regulation related to the business. Moreover, the funding and minimum infrastructure required like office space, gadgets, etc. pose a bit challenging to new startups. In such an environment Startup Incubation Center, also known as Startup accelerators, hold importance in a growing country like India where new-generation is looking for opportunities for their startup. New generation entrepreneurs have high hopes but the list of challenges, a few of them mentioned above, put a question mark on their journey. It is a tough task for new entrepreneurs to begin and cover a distance of their entrepreneurial journey without expert guidance and assistance. How does an entrepreneur move ahead? Where do these entrepreneurs get guidance to turn their business ideas into reality? How they can use their skills to set up a business?
Startup Incubators have answers to all these questions. The incubator cells provide guidance, support functions, resources, funding and mentorship to new entrepreneurial setup. This helps them to focus on creating and delivering their core value proposition to the market. In the current cut-throat competition most of the business ventures fizzle out within a few days of their launch just because they are not able to figure out a sustainable business model. Incubation Centers helps to overcome such challenges. Whether an individual is just getting started or are searching for a setup, these incubator centers are great platforms to provide much-needed support.
Incubation Center In Gujarat
The Government of India's 'Startup India' project is a great inspiration for many incubation centers. Over the years the number of Startup Incubation Center in Gujarat is increasing steadily and contributing to business ideas. Swarrnim Startup & Innovation University has established its incubation cell named Swarrnim Incubation Center (SIC). It is the incarnation of the university's core philosophy and primary objective. SIC provides following to support new business ideas:
1) Mentorship
2) Funding
3) Office spaces
4) Digital gadgets & other essential tools for business
5) Patent filing
6) A network of like-minded people
To date, Swarrnim Incubation Center has done a remarkable job in promoting students to turn their ideas into reality. Students get all-round exposure from day one with the efforts from the center. It organizes frequent workshop and seminars to introduce the real-time challenges of the business world. To date the center has:
1) Incubated more than 15 startups
2) 100+ students from different fields are working on various startup projects
3) Provided 50 lac+ funding to various startup ideas.
4) The SIC contributing to the nation by providing "job creators more than job seekers".
Some of the top startups incubated by the Startup Incubation Center at Swarrnim are Gardenify, GarageCon, Booksty, Peloo Services, Raj Electromotive, Paper Mixing Mechanism, Hybrid Vehicle, etc. Gardenify startup of Swarrnim students is also listed in SSIP issued by the government Gujarat. Swarrnim Incubation Center is also considered as one of the top incubation center in Gujarat with its vast resources and network. If students have a dream to start and set up their own business after completion of their studies Swarrnim University is the best choice.