Apple MacBook Air 15-inch With M2 Chip [2023] Full Review
sofiamoore247, 5 months ago
5 min

read
94
The New Apple MacBook Air 15-inch with M2 chip release has spread a wave of excitement among hardcore MacBook lovers. Also, many are craving to get their hand on the device as soon as possible. No doubt the device has many amazing things to offer, but the question arises – Is it worth spending money if you are already using a MacBook?
Well, we can decide that only if we learn about the features and specs this device comes with. So, if you are also a fanboy of Apple devices and planning to get this device, then reading this blog post will clear all of your doubts.
Apple MacBook Air 15-inch: An Overview
The recently launched Apple MacBook Air 15-inch looks similar to its predecessor MacBook Air 13.6-inch M2. However, this device has got a bigger screen of 15 inches rather than 13 inches. Additionally, Apple promises that Air is the 15-inches thinnest laptop available on the current market. Plus, it also claims that this device is faster than all Windows devices. The device is available in four different colours.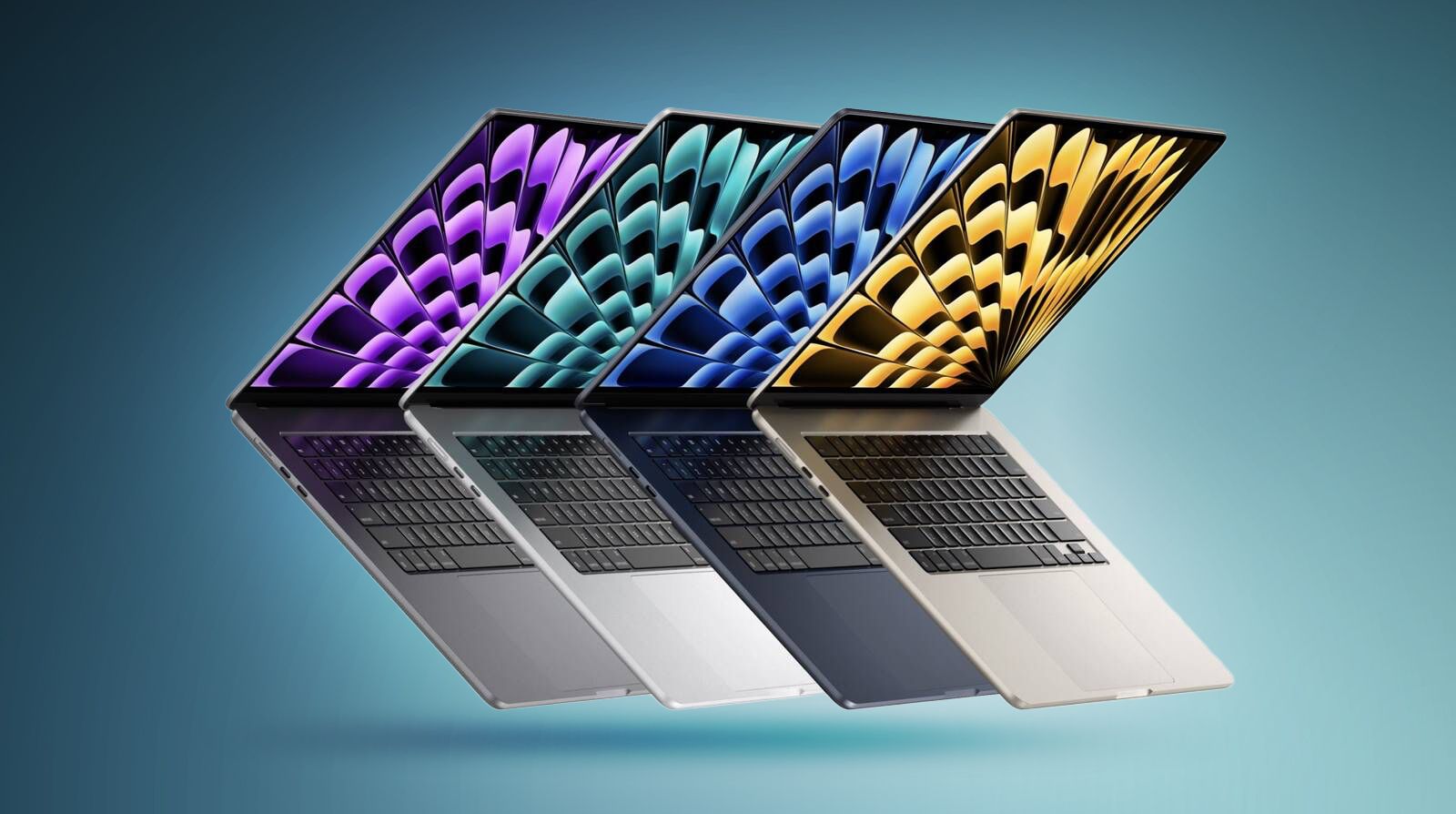 Additionally, the device has the chipset M2 (8-core CPU/10-core GPU). It claims to get a power battery that can last around 18 hours. Apart from that, the Apple MacBook Air 15-inch M2 chip has got ample features that make it a worthwhile competitor for other laptops available worldwide.
Features and Specs of Apple MacBook Air 15-inch
There have been many revamps in the MacBook Air 15-inch in its features and specs. Here are some of the top improvements you are going to get in the device.
First, the Apple MacBook Air 15-inch is going to include Apple M2 chip (8-core CPU with 4 performance cores and 4 efficiency cores | 10-core GPU | 16-core Neural Engine).
And the device will have a RAM capacity of up to 24 GB.
A single fully charged battery can last around 18 hours.
Plus, it has got six speakers with force-cancelling woofers and wide stereo sound to offer a high-quality immersive sound experience.
Air M2 [2023] is the thinnest 15-inch laptop available in the global market which is 11.5 mm slim.
Also, the device only weighs 3.3 pounds.
The device is available in four different colours Midnight, Silver, Starlight, and Space Gray.
MacBook Air 15-inch: Pros and Cons
Everything product has its own advantages & disadvantages, and this MacBook Air 15-inch has its pros and cons. Also, the advantages and disadvantages depend on people's preferences. Here we found the significant pros and cons of this device from a user perspective.
Pros:
The device offers the latest upgraded M2 chip that offers impressive performance.
MacBook Air 15 inches comes with excellent immersive sound quality.
The high-quality display with Liquid Retina Display with a bigger screen.
Best-in-class Force Touch trackpad and Backlit Magic keyboard.
Cons:
High price of the product is one of the biggest drawbacks.
One of the major drawbacks of the MacBook Air is its limited upgradeability on the hardware.
The device has its standard USB Type-A Port and lacks Type-C or Thunderbolt 3 ports.
It cannot be used for high-performance gaming as the device does not have an active heat management system, the potential of the device cannot be extended to the fullest.
What is the Price of an Apple MacBook Air 15-inch?
The price of the Apple MacBook Air 15-inch starts from $1,299 and goes to $1,499, which is reasonable in terms of Apple products. But the price seems way more expensive when compared to other laptops in the global market. Also, some other older versions of MacBooks are available for just a few hundred less in the market.
Is It Worth Buying a MacBook Air 15-inch?
When it comes to power, performance, and battery backup, then this device aces the game. But this device has not got many improvements other than that. Also, there are many features and specifications of this device that match the MacBook Air 13-inch M2 which was launched in the previous year 2022. So, if you own the MacBook Air M2, then it might not be a good idea to spend a wholesome amount like $1,299 just for a little upgrade. However, this can be a good choice if you are using an older MacBook or buying your first MacBook. In the end, it depends on your choice and usage, to buy this device.
Frequently Asked Questions
Some of the prominent features the 15-inch MacBook Air includes are-
MacBook Air 15 inches comes with six immersive speakers.
A fully charged battery can last around 15 hours.
Bigger screen than other MacBook devices.
Premium trackpad and keyboard.
MacBook Air 15-inch includes Apple M2 (8-core CPU/10-core GPU).
Comes with a stunning Liquid Retina display.
Its webcam has got 1080p.
Do you still want to know when the MacBook Air is 15 inches? Well, it's already out, and you can get the base of this device for $1,299. You can get it near your Apple store or order it from an online store. Apart from that, various other e-commerce websites also offer this device.
Yes, the MacBook Air 15-inch M2 (2023) is worth buying if you are looking for power and battery in a device. Also, Apple promises it is one of the fastest and thinnest laptops in the market. However, if you own Apple's previous year model Air M2, then you must give it a thought before you buy a MacBook Air 15-inch.
The compatibility of a MacBook Air [2023] with Cricut machines would depend on the specific requirements of the Cricut machine that you are referring to and the available ports and connectivity options on the Apple device. Cricut machines usually connect to computers and laptops using USB Cables or Bluetooth. So, if your Apple device has USB ports or Bluetooth capabilities, it is likely that you can connect a Cricut machine to it. If you wish to know more about the devices and compatibility you are recommended to check the system requirements of the Cricut machine you intend to use via cricut.com.
Visit Site – cricut.com/setup
www.cricut.com/setup
cricut setup
cricut design space setup
cricut.com setup mac
cricut.com setup windows
Source :- https://cricricut.com/apple-macbook-air-15-inch-with-m2-chip-2023-full-review/