Australia has emerged as the top choice for international applicants looking to study, work or move abroad. While much of this is due to its rich green landscapes, diversified wildlife and bustling cities, it is impossible to overlook its world-class education system, equal opportunities, and incredible future potential. However, one of the challenges that these applicants, particularly those from non-English-speaking nations, encounter is having to take the International English Language Testing System (IELTS) exam. 
But did you know that there are other options for obtaining an Australian visa besides taking IELTS? In this essay, we will discuss several visa possibilities, requirements, and strategies for people who want to avoid the IELTS requirement and pursue their ambition of studying or working in this beautiful country!
Why is IELTS Required?
Before we get into the alternatives, it's crucial to understand why you need to take IELTS if you want to travel to Australia to study or work. IELTS is the most widely used English proficiency test, and it evaluates the candidate in four major language skills: reading, writing, speaking, and listening. Because Australia is a native English-speaking country, IELTS acts as an assessment tool to ensure that the candidate can integrate and function effectively in society by determining the applicant's English language ability. 
Standardized language tests, however, are not for everyone. Still, deserving people should not be discouraged from following their dreams. Let's look at other options for obtaining an Australian visa outside taking the IELTS.
Student Visas
Potential ways for students looking to score admission to any Australian university or college without an IELTS score include – 
English Language Intensive Courses for Overseas Students (ELICOS)
Numerous Australian institutions provide ELICOS courses, specifically designed to enhance students' language skills. Upon successful completion of these courses, there is no need for you to take the IELTS test.
Vocational Education and Training (VET)
Some VET courses in Australia waive the IELTS requirement, but they may have alternative criteria, such as a prerequisite of having completed five years of education in an English-speaking country.
Temporary Work Visas
If you're considering temporary job opportunities in Australia and prefer to bypass the IELTS exam, you can explore the following alternative pathways:
Temporary Skill Shortage Visa
Skilled workers aiming to secure employment in Australia without the need for an IELTS score can achieve this by showcasing either five years of work experience in an English-speaking nation or five years of study conducted in English. Meeting these criteria enables you to work in Australia for an approved employer for a duration of up to four years.
Skilled Employer-Sponsored Regional Visa
Similar to the Temporary Skill Shortage Visa, the Skilled Employer-Sponsored Regional Visa is attainable for skilled workers sponsored by an employer in regional Australia. In this case, as well, providing evidence of approximately five years of work experience in an English-speaking country can exempt you from the IELTS requirement.
If you are pursuing workplace-based training in Australia, this visa permits you to stay in the country for up to two years. Although English language proficiency is not obligatory, you may still need to demonstrate a sufficient level of understanding and communication ability in English.
Skill Select Visas
Skilled workers applying through the Australian SkillSelect system, either independently or through nomination by a state or territory government, are provided with alternative pathways. This system employs a points-based evaluation, with applicants earning points based on various criteria such as age and work experience. To obtain this visa, a minimum score of 60 points is necessary.
For this visa, IELTS is generally mandatory. Alternatively, a degree from an English-speaking institution, or relevant work experience may also be considered. 
The candidate requires a nomination from the state or territory government for this type of visa. Based on the candidate's profile, certain jurisdictions may either offer an IETLS waiver or suggest additional pathways. 
Business Visas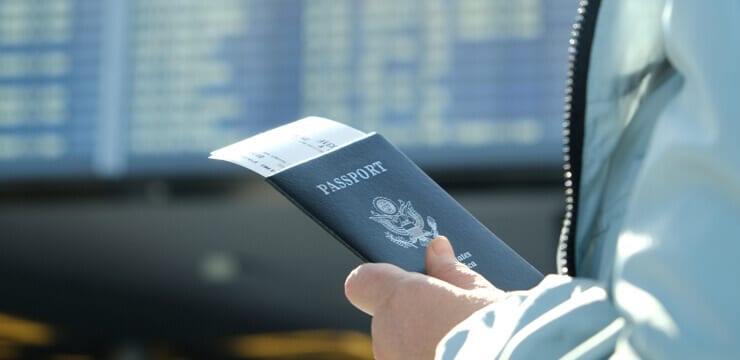 Australia offers a variety of visa options for entrepreneurs and businesspeople. These include – 
Business Innovation and Investment Visa
This visa is for candidates wishing to either establish or manage a pre-existing business in Australia. While English language proficiency is preferred, it may be waived for those with a significant financial stake in the business, or for those with a solid business plan. 
This pathway is for candidates with a substantial business background or genuine commitment to establishing or developing a business in Australia. The IELTS requirement is waived off for such candidates in some instances, such as having a substantial ownership stake in the proposed company. 
Family Visas
To be eligible for a family visa without IELTS, these are the following conditions laid out by Australian immigration authorities – 
Candidates with a genuine relationship with an Australian citizen or permanent resident may not have to present an IELTS score. 
In this scenario, the IELTS exam is not mandatory, but a substantial financial contribution is required. Eligibility for this visa category is determined by the Balance of Family Test.
You may be eligible for a child visa without IELTS if your child is either an Australian citizen or a permanent resident. 
Regional Visas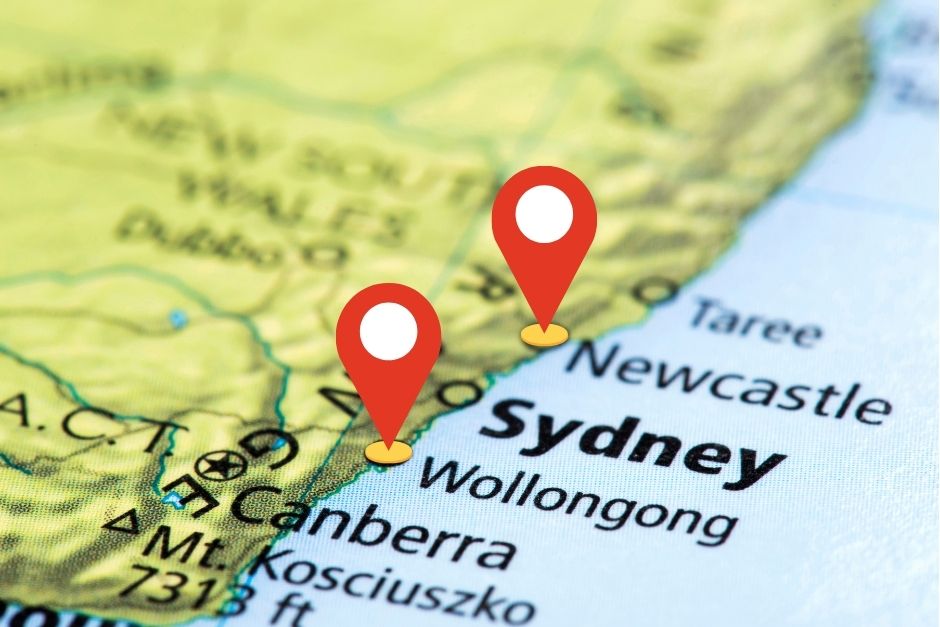 Australia encourages migration to certain regional areas in the country to address population imbalances and for this, they offer alternatives to IELTS. These are – 
Skilled Work Regional Visa
The IELTS requirement is waived if you plan to live and work in a regional area upon completion of some specific criteria, like having completed 5 years of study in an English-speaking country. 
Skilled Employer-Sponsored Regional Visa
This is for skilled workers sponsored by an employer in regional Australia; IELTS is exempted under certain conditions. 
Permanent Residence (Skilled Regional) Visa
Candidates holding a Skilled Work Regional Visa or Skilled Employer-Sponsored Regional Visa may be eligible for permanent residency without IELTS under certain conditions. 
Summing Up
You can undoubtedly pursue your dream of studying, working, or migrating to Australia without the IELTS requirement if you meet specific criteria or conditions. The country offers various pathways for family reunification and business opportunities as well. However, it's crucial to thoroughly research the requirements, exemptions, and conditions associated with different visa categories and individual circumstances.
Consulting with a professional agency can be highly beneficial in navigating the complexities of these processes and embarking on your journey to Australia. Search Education is one such agency operating globally, dedicated to assisting candidates in embracing the abundant opportunities available without any obstacles. Feel free to get in touch with us today!