What are corporate business parks? The benefit of Corporate Business Parks in Mumbai
mindspaceindia, 3 weeks ago
3 min

read
7
Corporate business parks are facilities developed on an area of land where corporate offices operate together. The park is specially developed and designed in well-laid-out office spaces and plenty of open spaces with light,air, and greenery. The landscaping around the office building has ample parking spaces and access roads.
The sheer size and spread out of business parks mean they are usually developed on pieces of land in suburban orremote areas but at the same time well connected by expressways, ring roads, closely located bus terminuses and railway stations. The connectivity enables the employees to commuteeasily daily. The corporate business park offers a high-quality work-life balance with state-of-the-art infrastructure.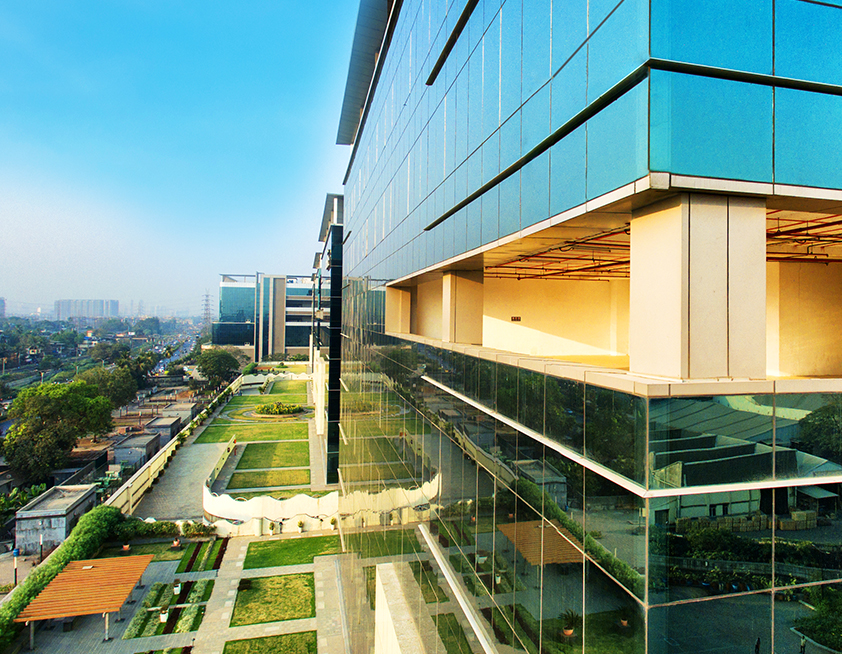 Many multinational companies came in the mid-nineties and took office space in Mumbai on rent butwas boggeddown by congestedoffice spaces, connectivity bottlenecks and high prices. The main commercial hubs in Nariman point, Andheri and BKC could not provide a structured office space with options for growth and expansions. Many prominent Realtors did not also develop their plots for office space in Mumbai.
The popularity of Corporate Business Parks
Slowly and steadily, Corporate Business Parks are gaining in popularity in Mumbai. One reason is the pandemic, even though the concept of such pars had started before the lockdown. The fear has led to people preferring spaced-out office spaces in a more natural environment and away from the city hustle and bustle.
Navi Mumbai in the suburbs is now the new hotspot for the corporate world. The location has developed tremendously in infrastructure, a peaceful environment, and attractive pricing. The placehas theadvantage ofhaving residential homes in all categoriesand affordable. This is aplus point as the corporate sector needs homes, and it is available here.
Some well-known Corporate Business Parks in Navi Mumbai and Mumbai
Millenium Business Park – located in Mahape
Mindspace Business Park – Located in Airoli, and home to many technologies giants
Reliable Tech Park- Well-planned infrastructure near Mindspace, Airoli
Universal Business Park – situated in the commercial centre of Powai
News Business Park – located on Thane-Belapur Road, with good connectivity to Navi Mumbai city and Thane.
Benefits of Corporate Business Parks in Mumbai
They are away fromthe congestion ofMumbaicity and located in peaceful and spacious surroundings. These factors help in increasing concentration and productivity among the workforce. The latest and state-of-the-art infrastructure and office interiors add to employees' motivation.
The tech parks in Mumbai are fully integrated and convenient for business owners and management. Amenities of all kinds, such as security, facility management andmaintenance, and parking, are available with service providers underone umbrella, leading to better control and saving costs and time.
Having office space in commercial hubs such as Mindspace business park in Airoli lends prestige and credibility to organizations, employers, and employees. It teaches a sense of pride in the workplace.
The availability of amnesties such as restaurants,cafes, shopping malls,gyms,and theatres allows stressed-out corporate employees to relax and chill.
The availability of ancillary services in corporate business parks, such as Banks, ATMs, Car Rentals, Travel Agents,and Car Washing, among others, makes it easyfor employees to save themselvesfrom hassles.
Conclusion
Corporate Business parks arebuilt keepingin mindthe prevailing corporate culture. Apart from providing modern, flexible,and state-of-the-art offices, they also offer other lifestyle servicesthat make life easier.